TikTok's "Vanilla Girl" Trend Isn't As Inclusive As You Think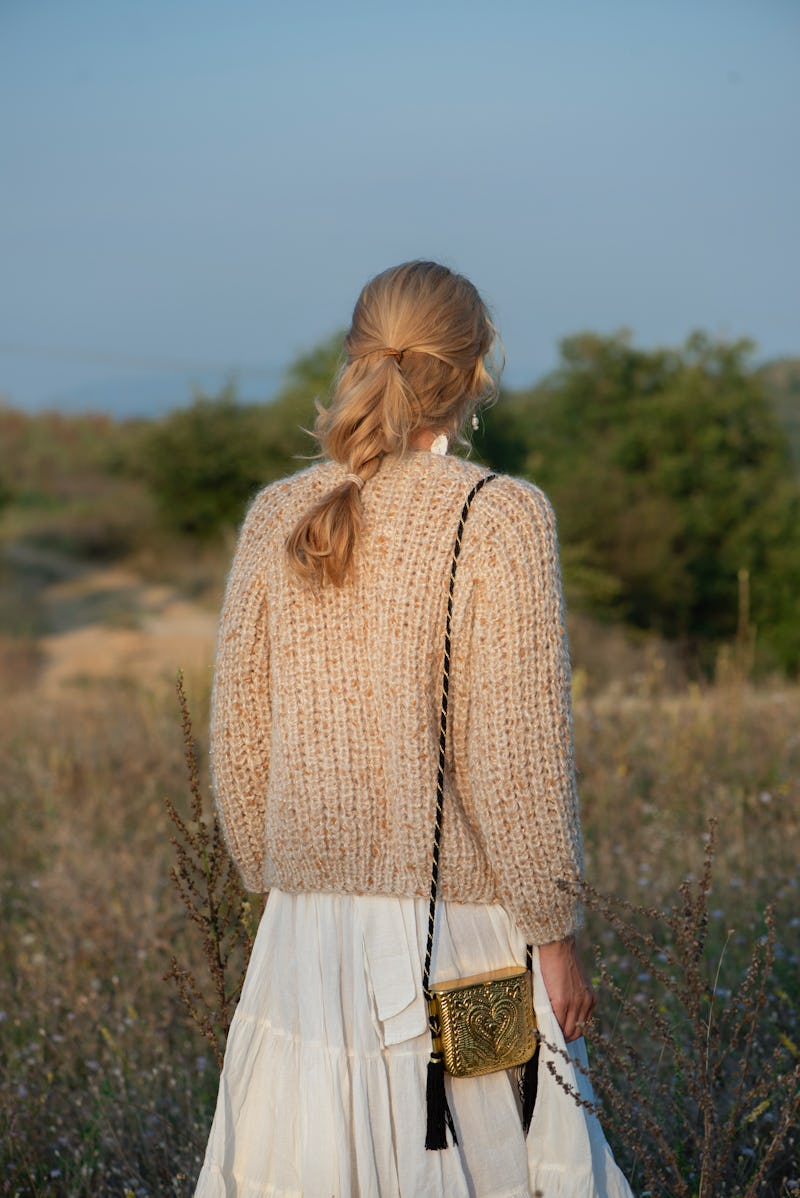 Emilija Manevska/Moment/Getty Images
TikTok is the gift that keeps giving, if you love the micro trend cycle that is. Last year, we had a bunch of new trends to embody — balletcore, gorpcore, and cottagecore are just some that took the internet by storm. We also had visual mood boards to live life by such as the coastal grandmother trend or the weird girl aesthetic. In 2023, moods are just as ephemeral on the social media platform and the trend of the minute is a nostalgic one: the Vanilla Girl. And our very own Princess of Wales has been spotted adopting this trend in a cream Victoria Beckham sweater dress whilst out and about on a royal engagements.
#VanillaGirl has already attracted over 550 million views and hundreds of new videos pop up on the daily, so who is she? What does she wear? Well, the Vanilla Girl rises from her plush bed in fuzzy pyjamas, all neutral colours of course, to make herself a low-fat oat latte or maybe a warm lemon water. When she steps out, it's cable knit or cashmere sweaters, crease-free button-down shirts, fuzzy socks, soft trousers, and minimal but stylish shoes.
At home, she draws on the coquette trend with lacy bralettes, satin shorts, and pointelle tank tops with cute bows. And she's called the Vanilla Girl because you can try every other colourful, exciting flavour out there but you return to the calm, luxe, and minimal charm of the vanilla bean. Here, being vanilla is not a boring choice but a question of how many cream-coloured layers you can wear whilst journaling and lighting scented candles.
The Vanilla Girl may hold her hair back with a claw clip and has soft curtain bangs, her makeup is minimal with a clear sheen and lightly blushed cheeks. On TikTok, @jlovessss charts the mood board for a vanilla girl — from what stationery she uses to what her lunch box looks like. Similar to several trends before it, this trend is a new age, cozy, and comforting adaptation of 2022's clean girl beauty aesthetic but with the added element of comfort and homeliness.
But the Vanilla Girl trend has also received some serious backlash. Like clean girl beauty, the trend is accused of excluding people of colour and romanticising an elite lifestyle that is symbolic of a white and capitalist culture. "The vanilla girl beauty trend popularises white standards of beauty, such as blonde hair and light skin. This catapults a specific type of person to viral status and leaves women of colour in the shade," wrote Refinery29.
Another TikTok user shared in a video that this trend had been so many times before and is once again excluding women of colour. "The name and the examples being used for it is suggesting that the aesthetic is about being pretty thin white women." The trend has also been criticised for advocating for a hyper perfectionist lifestyle that's hard to obtain and is only accessible to a select few with privilege.