10 Yellow Nail Designs To Save For Your Next Mani Appointment
From subtle French tips to bold color-blocking.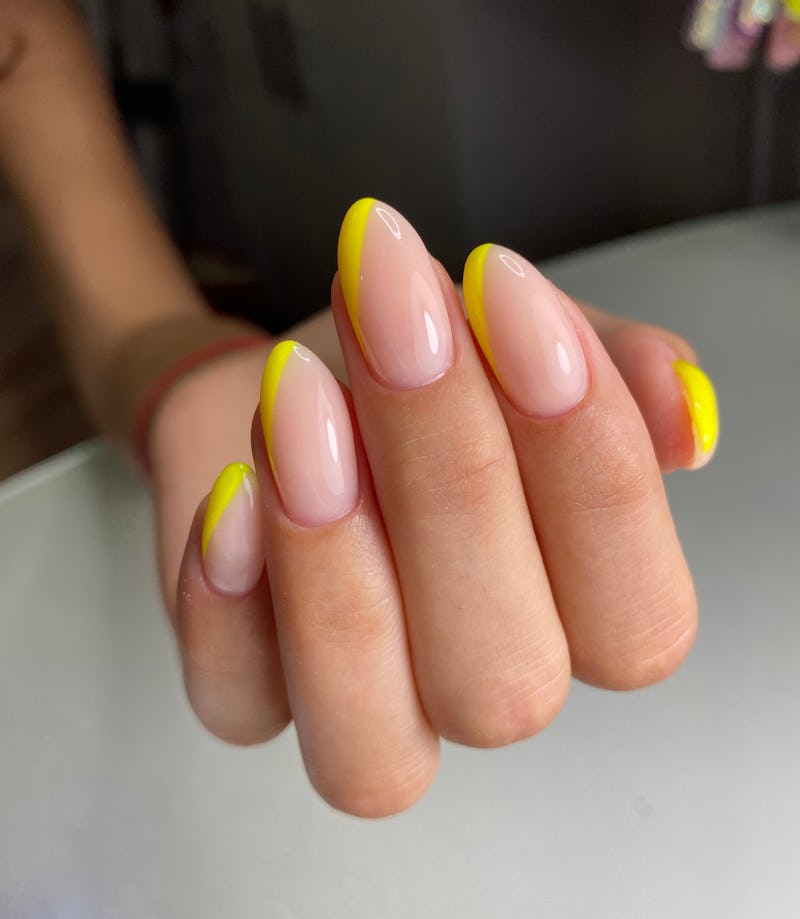 Shutterstock
When picking a shade for a bold nail look, yellow may not be your first choice (or your second, or third). But yellow nail designs in 2021 have shown that the color is more wearable than beauty lovers originally thought. From soft pastel buttercup to electric neon to warm mustard, different shades of yellow nail polish can be worn all year round.
Not only is yellow a sunshine-inspired mood booster (something you'll definitely appreciate as the weather gets colder and colder), but it's also a versatile shade that you can wear solo or subtly incorporate into a design. "My favorite ways to incorporate yellow in a manicure would be brushstrokes of yellow or dots of yellow," nail artist Canishiea Robinson tells Bustle. "Those little accents bring so much to the mani."
Yellow can also take your patterned nails to the next level. Celebrity nail artist Jessica Tong loves to use the color in anything from animal print to flames. "However," she notes, "I love using yellow mostly with any kind of happy face print. I love the pop art quality."
Whether you always like to rock bold nails or you're looking for a new shade to test out, here are 10 yellow nail designs that will have you running to your manicurist.