12 Masturbation Techniques To Make Your Alone Time Even More Fun
"Learning how to make yourself orgasm is the most empowering experience you will ever have."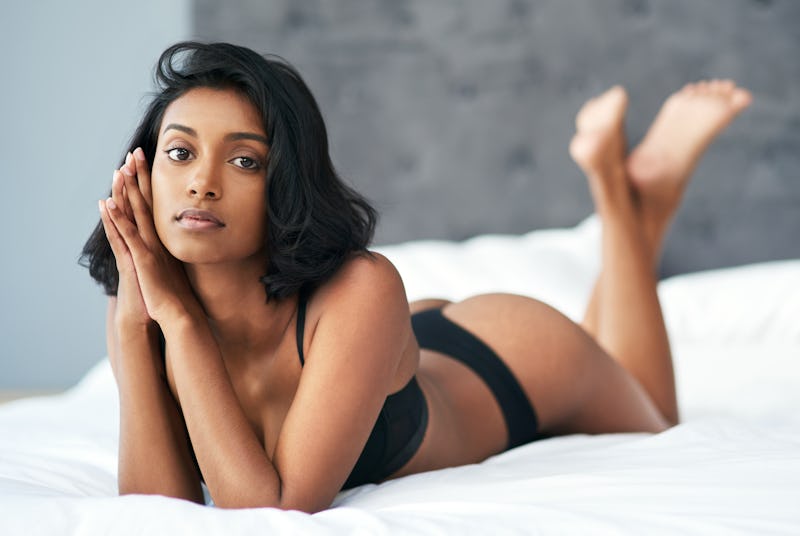 PeopleImages/E+/Getty Images
Additional reporting by Chika Ekemezie
I'm always reading and writing about the best masturbation techniques, sex toys and ways to masturbate — but I rarely branch out myself. I'm definitely a regular masturbator and a firm believer in all of the benefits it brings. It's great for your body, your mind, your sexual exploration — and masturbating can do you good even if you're in a relationship.
"There are an endless number of reasons to masturbate. Learning how to make yourself orgasm is the most empowering experience you will ever have," Vanessa Marin, sex therapist and founder of Finishing School, tells Bustle. "You'll also learn how to teach a partner how to bring you pleasure."
But, if you're like me and tend to go on autopilot when you masturbate rather than really taking the time to play and experiment, it's time to mix things up. Instead of going for your same old routine, just a few tweaks and new techniques can totally change your masturbation experience — and maybe even your orgasm.
If you're stuck in a masturbation rut and in need of a change, try some of these techniques to bring your alone time to another level.
Experts & sources:
Vanessa Marin, sex therapist and founder of Finishing School
Emily Morse, Doctor of Human Sexuality and host of the Sex With Emily podcast
Stacy Rybchin, founder and CEO of My Secret Soiree
Stefani Threadgill, sex therapist and sexologist
Dr. Sharon Thompson, MD, MPH, FACOG
Dr. Jess O'Reilly, Astroglide's resident sexologist
Lola Jean, sex educator
Dr. Angela DeRosa, author, speaker and founder of DeRosa Medical
This article was originally published on