The 9 Best Sobriety Apps Of 2022
Whether you're looking to cut back or try Sober September.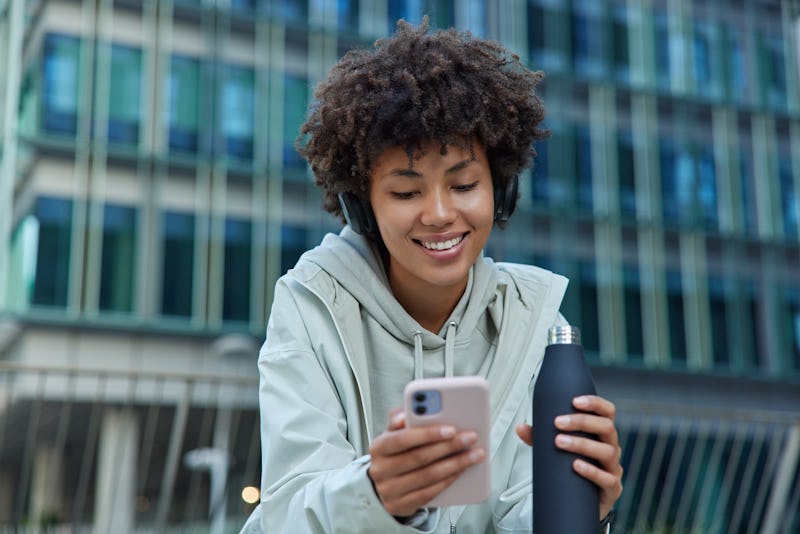 Shutterstock
When you want to make a big change, it never hurts to have a little extra support, especially if that support comes in the form of a motivational tool you can take with you wherever you go. That's the idea behind sobriety apps, aka a digital dose of inspiration you can keep in your pocket and access whenever you need.
There's a wide range of sobriety apps available, from simple habit trackers to apps that provide access to sober communities and support groups. If you're just dipping your toe in the sobriety pool for Sober September, apps like Saying When or TRY DRY (the official app of Dry January, which is run by the charity Alcohol Change UK) can help you keep track of your experience for those 30 days.
The reason you might participate in something like Dry January or Sober September is to give yourself a break from drinking and/or reevaluate your relationship with alcohol. "For many people, [the 30 days] helps break their drinking habit so that they can be more intentional moving forward around when they do or don't want to drink," says therapist and coach Heidi McBain, LMFT, PMH-C. While you may go back to drinking afterward, the challenge can serve as a helpful reset for your body and mind. (Not having to deal with a hangover is just the icing on the cake.)
If you've already done that work or you're looking to get sober, then you might want an app that goes beyond trackers and motivational quotes and dives a bit deeper. Look for apps that offer cognitive behavioral therapy, distractions, and support groups that'll set you on the right path. While an app is never going to be a replacement for therapy or real-life support, it's a great tool to have when getting or staying sober.
Here are 9 of the best sobriety apps for 2022 to help get you started.
If you or someone you know is seeking help for substance use, call the SAMHSA National Helpline at 1-800-662-HELP(4357).