18 Early Signs Your Partner Is The One
#1: You have fun running errands together.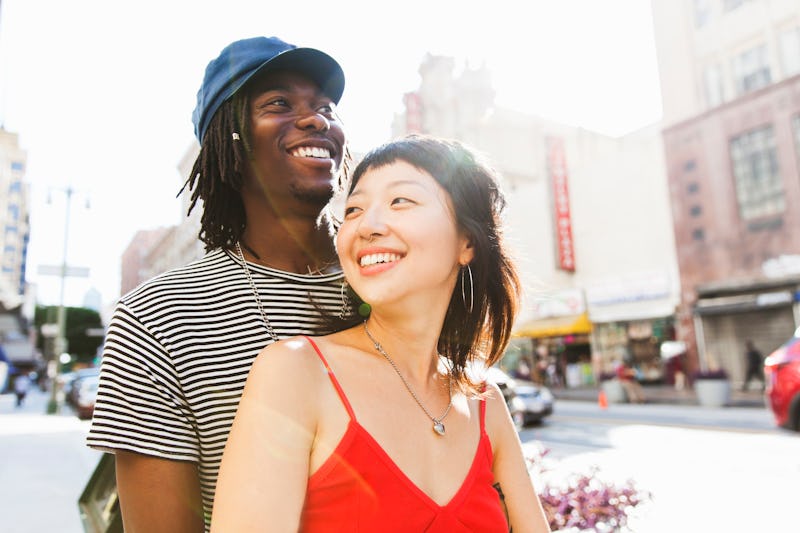 Getty Images/Stephen Zeigler
While it may take a while (read: months or years) for your relationship to pass the "soulmate" test, you can certainly keep an eye out for signs things are heading in the right direction. When you find The One, chances are your connection will feel natural, comfortable, and secure — even in the earliest days. It'll also be clear you both want the same things in life, and thus don't have to force your relationship to make it work.
Of course, the process of figuring out if someone is The One is a hundred times easier when you know what you want in a relationship way before you start venturing out on Tinder dates. "If you have a well-thought-out vision for the core 'must have' traits and values that you are looking for in a partner, you can start to identify these characteristics very early on," certified dating and relationship coach Heidi Krantz, OTR, PCC, CPC, ELI-MP tells Bustle.
Tell yourself, tell your friends, write the traits down on paper — do whatever might help you zero in on what works for you and what doesn't when it comes to being with someone long-term. It'll help you rule out the folks who aren't a good fit and also make it glaringly obvious when a partner comes along who has the potential to tick all the right boxes. Want to know more about the early signs he's the one? Read on below.
This article was originally published on