7 Ways To Tell If You're In Love With Someone Vs. If You Love Them Unconditionally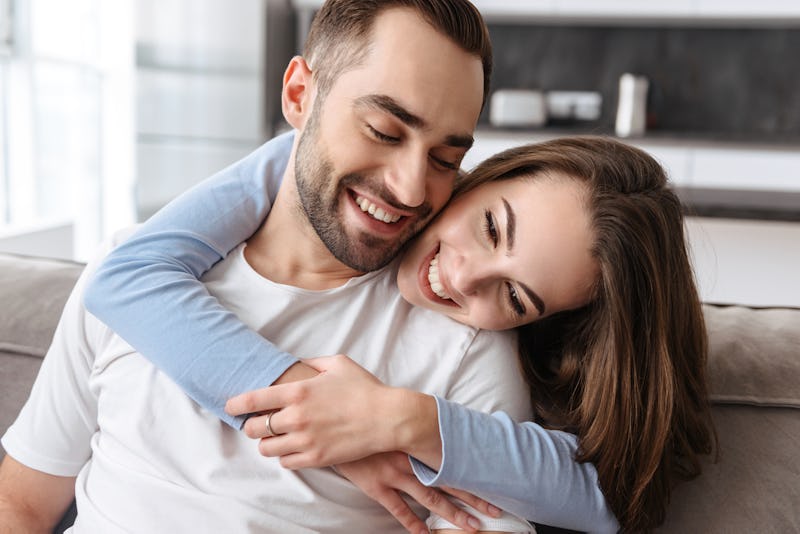 Shutterstock
How do you know you love someone? More importantly, how do you know you love someone unconditionally? You may think you feel the latter way toward your partner, but according to experts, that's not always the case. In fact, there are some pretty major differences between being in love with someone and loving someone unconditionally.
"Some people may consider loving someone unconditionally as being the same thing as being in love with someone, but it really isn't the same thing," spiritual advisor and relationship coach Davida Rappaport tells Bustle. When you're in love with someone, you may fantasize about them when they're not around. You think they're perfect for you in every way. Many times, you're less likely to see any red flags your partner might have.
Unconditional love has some element of that, but goes a little deeper with it. "Unconditional love is just that, no conditions," Toni Coleman, LCSW, a psychotherapist and relationship coach, tells Bustle. "Nothing that happens between two people or impacts their ability to get their needs met can take the love away."
And it goes beyond that. "Being in love is more of a transitory experience," she adds. "People fall in and out of love more than once in a lifetime. When we are in love, we have a unique sense of an intimate bond. However when hardships happen or when one person hurts or disappoints the other, people can fall out of love."
As experts say, being "in love" and loving someone unconditionally are two totally different things. So here's how you can tell the difference, according to experts.
This article was originally published on