11 Things A Partner Says That May Seem Hurtful But Experts Say Are Actually Forgivable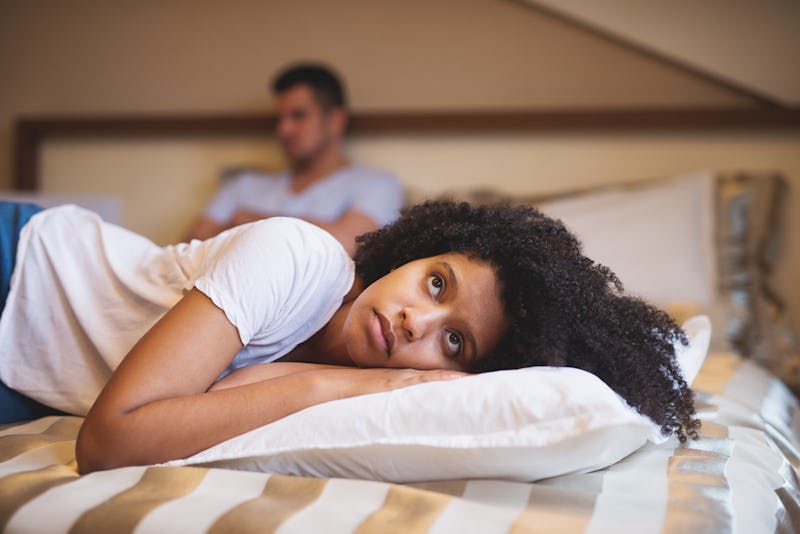 Dusan Petkovic/Shutterstock
If something unsavory happens in your relationship — maybe your partner does something wrong, lets you down, or hurts your feelings — it can be tough to forgive them and move past it. But if the relationship is otherwise healthy, and still worth being in, experts say that's exactly what you need to do.
"Forgiveness is the key to successful relationships," Amica Graber, a relationship expert from TruthFinder, tells Bustle. "Everyone has their flaws, and no long-term relationship is entirely conflict-free." You will have arguments, go through rough patches, and make mistakes. And that's OK.
It can be more difficult to forgive, however, if something happens that seems to cross the line. "If you're having a tough time knowing what to forgive and what not to forgive — try and take a holistic look at your relationship," Graber says. "Is this a one-off action, or is it part of an underlying pattern of behavior? [...] It's OK to forgive one mistake, but when the mistakes become a habit," you may want think about whether the relationship is right for you.
The choice will be up to you whether you want to work on forgiving your partner, which will involve a lot of communication and boundary-setting, maybe even some therapy depending on its severity. But assuming your relationship is otherwise healthy and happy, you may want to forgive the hurtful things listed below, and focus on moving beyond it as a couple.