25 Ways To Ask For Help If You're Experiencing Anxiety
There's plenty of support out there.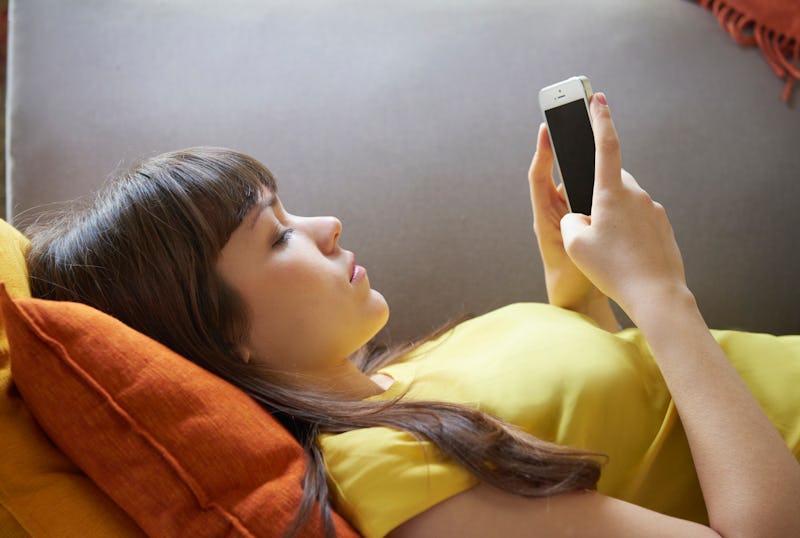 Getty Images/ Tara Moore
When you have anxiety, it isn't always easy to figure out where to start or what to do in order to feel better. Add in the stigma that often surrounds mental health, and the process of figuring out how to ask for help for your anxiety can feel even more overwhelming.
"There's a societal pressure to keep going, to put your best foot forward, and to never show vulnerability or weakness," says licensed clinical psychologist Dr. Jaclyn Lopez Witmer. And yet, one of the most helpful things you can do is ignore all of that, fully acknowledge your anxiety, and begin tapping into the countless resources for support available.
"There's strength in opening up to another person and asking for help and support," Witmer tells Bustle. "It's freeing and leads to closer relationships and improved mental health." Opening up might include going to therapy, joining a support group, or finally agreeing to have a heart-to-heart with a friend.
If you don't have much support in your day-to-day life, you might find yourself leaning more towards in-person therapy, support groups, or even yoga classes. If you're worried about finances, a free chat line might be a great choice. It's all about figuring out what sounds good to you and deciding to go for it. There are so many ways to get help with anxiety and often all it takes is that one step in the right direction. Read on below for 25 therapist-approved ways to start asking for help.
Experts:
Dr. Jaclyn Lopez Witmer, licensed clinical psychologist
Ruthie Kalai, LCSW, licensed clinical social worker
Aimee Daramus, PsyD, licensed clinical psychologist
Dr. Toscha L. Dickerson, licensed therapist
Lisa Stines Doane, PhD, clinical psychologist
Christine Scott-Hudson, MA, LMFT, ATR, licensed psychotherapist
Megan N. Long, LPC, CRC, NCC, licensed professional counselor
Laurie Groh MS, LPC, SAS, therapist
Dr. Jen Wolkin, neuropsychologist
Katie Ziskind, LMFT, licensed marriage and family therapist
Kailey Hockright, MA, EdM, LPCC, licensed professional clinical counselor
Leslie Huddart L.Ac, licensed acupuncturist
This article was originally published on