9 Long-Distance Relationship Mistakes That Can Lead To A Breakup
#4: You don't have a visit planned.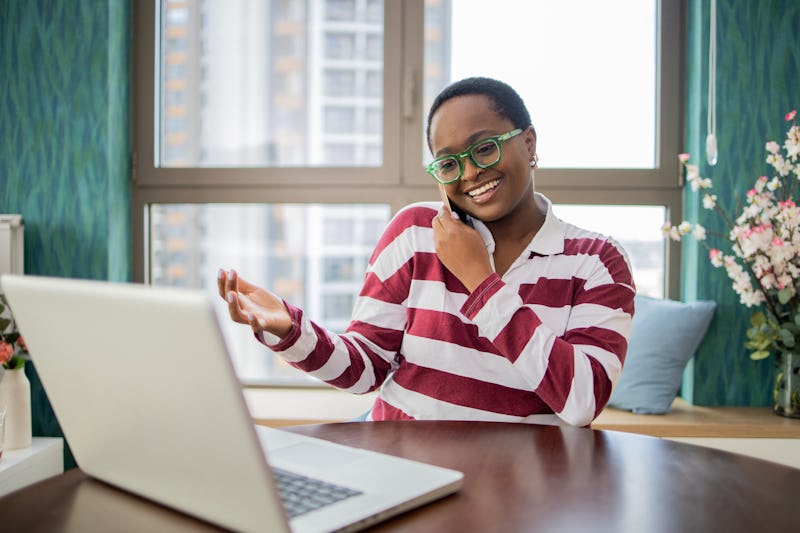 Getty Images/Rockaa
When you and your partner live in different cities — or even different countries — a lot of your energy as a couple will be devoted to maintaining your connection. You'll send an abundance of texts, have standing FaceTime dates, and maybe mail each other a cute letter or two. But even when you do your best to stay in touch, there are a number of mistakes long-distance partners make that can lead to a breakup.
While any type of relationship takes work, long-distance relationships require a little extra effort and dedication — and it has to come equally from both partners, says Boston-based psychotherapist Angela Ficken. Big issues, like not being on the same page about communication or boundaries, will definitely chip away at your connection. But small issues can have an impact, too.
Even though it's tough, it is possible for long-distance relationships to thrive, says Kalley Hartman, LMFT, a licensed marriage and family therapist. If you notice any of the issues listed below, find time to chat — preferably on a video call — so you can talk it out as a duo. "It's important to acknowledge these challenges and work together as a couple to address any issues that arise," Hartman tells Bustle.
Here are some mistakes that people can make in a long-distance relationship, according to experts.
Sources:
Angela Ficken, psychotherapist
Kalley Hartman, LMFT, licensed marriage and family therapist
Samantha Newton, LCSW, licensed clinical social worker
Erin Dierickx, LMFTA, licensed marriage and family therapist
Dr. Alisha Powell, Ph.D., LCSW, therapist and licensed clinical social worker
Adina Mahalli, MSW, certified relationship expert, mental health consultant
This article was originally published on