The 11 Best Yoga With Kassandra Videos For Morning Movement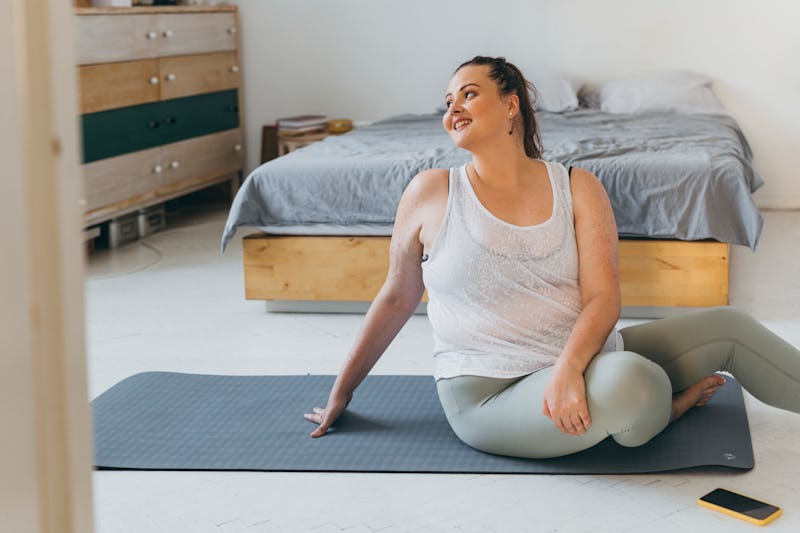 FreshSplash/E+/Getty Images
While there are plenty of good ways to start the day, morning yoga is definitely at the top of the list. It feels so right to pop onto a mat (maybe while still in your pajamas), do a few stretchy poses, work out sore muscles, and have just a little bit of time to yourself before scratching things off your to-do list.
The Yoga with Kassandra YouTube channel, created by Ottawa, Canada-based yoga instructor Kassandra Reinhardt, is a one-stop (virtual) shop that offers a variety of morning yoga flows. Her videos have strong Yoga with Adriene vibes in that they're welcoming and accessible — just like the classes on Mishler's channel — but they're also unique to Reinhardt's personal teaching style.
In her sessions meant for a morning practice, Reinhardt encourages you to remain extra mindful while you stretch, sometimes even suggesting you choose a word to set as your intention for the day. She also has a lot of videos that center around morning-specific problems, like lack of energy or tight hips, as well as quickie stretches for prepping your body for the day when you're short on time.
Before you make coffee, check your phone, or head off to work, try moving through one of these Yoga with Kassandra morning flows, and revel in the fact you started the day on a high note.