The 10 Best Non-Nominated Movies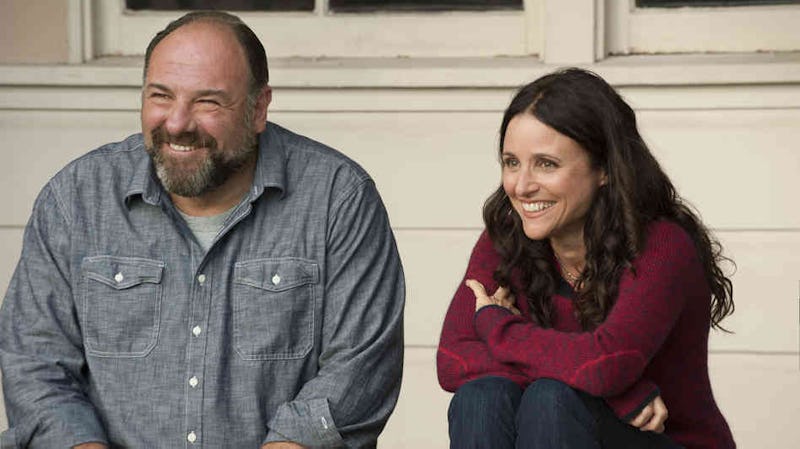 Every year, when awards season comes around, it's always easy to find something to complain about. There's plenty of options: the predictability of most shows, the lack of diversity in any of the nominees, the use of anyone other than Tina Fey and Amy Poehler as hosts — and when all of movie-going America has an opinion, there's bound to be an issue or two that comes up. This year's award season is no different; in fact, it's worse than it's ever been, because of the crazy high number of incredible movies that were released in 2013.
With so many high quality movies in theaters, it's an unfortunate truth that at least a handful of deserving films are guaranteed to get ignored by the major award shows. After all, no matter how good the contenders are, there are only so many spots for nominations.
And so when the Oscar nomination list came out last week and more than a few of the year's best films hadn't even garnered a single nod, I was heartbroken, but not all that surprised. While some great films like Before Midnight and Prisoners managed to sneak in a nod or two, many more got completely ignored. The ten best Oscar-overlooked films of 2013, in order:
10. Side Effects
Ever wonder why all the good movies seem to come out after October? Because if they come out any earlier in the year, no one will remember them. And so was the case for Side Effects, Steven Soderbergh's psychological drama that drew rave reviews when it was released back in February. Its Hitchcock-ian tone, sharp script, and powerful performances from lead actors Rooney Mara and Jude Law made for one great movie — and one that was all but forgotten by the time Oscar nominations rolled around.
9. Frances Ha
No one expected Frances Ha to get a Best Picture nomination, although it certainly could've qualified. The black-and-white indie is artsy and unfocused, and, with a plot about a 20-something dancer trying to make it in New York, isn't exactly meant for the Oscar-voting demographic (re: old men). Still, it was hoped that Frances Ha would manage a Best Screenplay nod, or, although more unlikely, a Best Actress honor for star Greta Gerwig to follow her nod from the Golden Globes. Yet the film was completely ignored come nomination day, despite it being one of the smartest, most charming movies of the year.
8. The Hunger Games: Catching Fire
The last time a franchise film this good was ignored by the Oscars, it was 2012, and Harry Potter and the Deathly Hallows — Part 2 had just received a grand total of zero nominations. Catching Fire , the second of The Hunger Games ' planned four movies, was a fantastic movie, both as a sequel and a stand-alone film. It was dark, suspenseful, moving and compelling, leaving viewers — all $851 million of them — hungry for more.
7. Rush
For awhile, it seemed that Rush, Ron Howard's exhilarating drama about Formula One drivers, would be the underdog to make it into the Oscar nomination list. After months of getting overshadowed by flashier films like Gravity and American Hustle, Rush made a huge comeback with two Golden Globe nominations, for Best Supporting Actor Daniel Bruhl and, most surprisingly, Best Picture. Few people expected the latter honor to be repeated by the Oscars, but Bruhl, whose performance in the film is widely considered one of the year's best, was a major possibility for a nod. Unfortunately, Rush left empty-handed.
6. Mud
Mud is tricky, because despite it getting no Oscar nominations, Matthew McConaughey's nod for Dallas Buyers Club kind of covers every movie he's been in over the last few years. Bernie, Magic Mike, The Wolf of Wall Street, Mud — they're all part of the "McConaissance," the once-laughable actor's recent, stunning career 180. Still, it would've been nice to see Mud, the best of the list, earn a few nominations on its own. The coming-of-age film original, vivid, and just plain great.
5. Enough Said
It's rare that romantic comedies end up Oscar nominees, but Enough Said , Nicole Holofcener's film about a middle-aged relationship, seemed like it might be the exception. The smart, funny movie had already earned countless honors from critics' circles and the like, even garnering a Golden Globe nomination for star Julia Louis-Dreyfus. Nearly everyone agreed that Enough Said deserved all the acclaim it could get, but apparently, the Oscars did not.
4. The Spectacular Now
This snub hurts me deeply. I hate to think that the Oscars wrote off The Spectacular Now as a silly teen love story instead of giving it the consideration all who saw it know it deserved. The film, starring Shailene Woodley and Miles Teller as high school seniors falling in love, was far more mature, nuanced, and poignant than most of the films about adults released in 2013. Its powerful performances and heartbreaking script earned the film honors from the Indie Spirits, the National Board of Review, and the Sundance Film Festival, where Woodley and Teller earned a Special Jury Award for Acting — but not from Oscar.
3. Stories We Tell
The best, most original documentary of the year didn't even make it past the short-list. Stories We Tell, Sarah Polley's intimate, enthralling look at her family's long-kept secrets, deserved every accolade it could get, but was overlooked for the documentary film world's most prestigious honor. What a shame.
2. Fruitvale Station
Fruitvale Station's Oscar snub is immensely frustrating, but I can't say it's unfair. As great as it would've been to see star Michael B. Jordan get recognition for his stunning performance as murder victim Oscar Grant, this year's Best Actor race is more crowded than it's ever been. Jordan, a relative newcomer, was up against heavyweights like Tom Hanks, Bruce Dern, and Chiwetel Ejiofor; his omission is painful, but understandable. Still, it would've been thrilling to see Jordan, as well as the movie itself, get honored.
1. Short Term 12
And the award for Best Movie the Oscars Didn't Care About goes to... Short Term 12, the fierce, powerful, and downright sensational film about the residents and workers at a group foster home. I could go on and on about how good Short Term 12 is — in fact, I already have — but it won't ease the pain of it getting completely overlooked by nearly all major award shows. From Brie Larson's star-making performance to Keith Stanfield's heartbreaking song to Destin Cretton's poignant script, Short Term 12 is an extraordinary, unforgettable film.
Image: Open Road Films; IFC Films; Lionsgate; Universal; Fox Searchlight; A24; Roadside Attractions; The Weinstein Company; Cinedigm