Here's What's Coming To Netflix In January 2017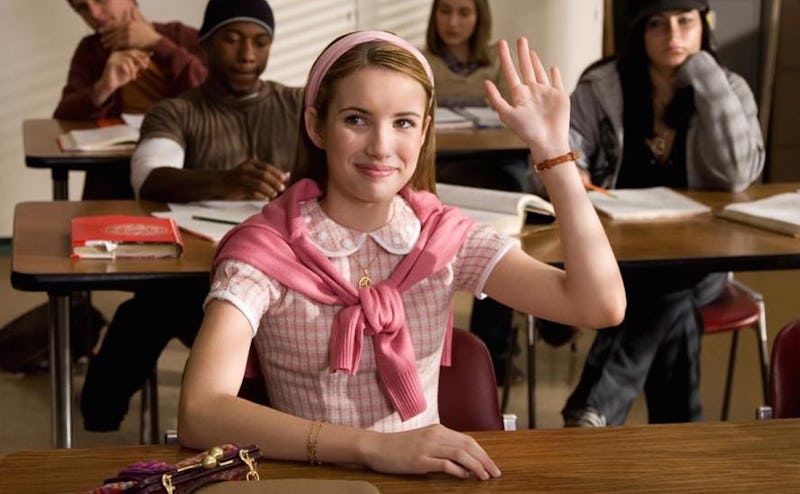 December was a gift of a month that brought some truly amazing things to Netflix. From Fuller House Season 2 to the mysterious The OA, the streaming site continues to up its game when it comes to providing brand new content, while balancing it out with classic movies and TV shows. Luckily, everything coming to Netflix in January 2017 looks every bit as exciting as December's roster. Even better, this new month of films and shows will give everyone a very necessary distraction from any potential New Year blues, helping us kick next year off on the right foot.
Thanks to films like E.T. the Extra-Terrestrial, Superman II, and The Shining, 2017 has never looked brighter. On top of those familiar works, Netflix appears to be expanding their provision of original content with brand new comedy specials from the likes of Jen Kirkman and Cristela Alonzo. If you were looking for a great time to sign up to Netflix, Jan. 2017 might just be it, especially if you want to re-watch Caddy Shack as much as I do.
But don't take my word for it. Some of the highlights of what you can expect in the coming month are outlined in this video.
If you still want more — and I know you do — here's the very best of what to look out for on Netflix in January.
1. Caddyshack (1980)
This '80s classic, starring Chevy Chase, Bill Murray, and a gopher who invades a private golf course, should need no introduction.
2. E.T. the Extra-Terrestrial (1982)
The Spielberg classic never goes out of fashion, which is why it's such great news that Netflix is bringing it back to us.
3. Superman II (1980)
Several Superman movies are making their way on to Netflix in January, making it the perfect time to organize a Clark Kent marathon.
4. Superman Returns (2006)
While Brandon Routh's turn as Superman wasn't considered all that successful, I've always had a soft spot for Kate Bosworth as Lois Lane.
5. Ocean's Twelve (2004)
January is the perfect time to re-watch the original Ocean's trilogy ahead of the release of Ocean's 8 .
6. The Shining (1980)
If you scare easily, this Stanley Kubrick movie isn't for you. Starring Jack Nicholson, and based on Stephen King's terrifying novel, The Shining continues to be a scary movie staple.
7. Vanilla Sky (2001)
Based on the Spanish movie Open Your Eyes (1997), this Cameron Crowe remake stars Tom Cruise at his best. Disfigured following an accident, and in total love with Penelope Cruz, Cruise proves why he remains one of the biggest movie stars in the world. Plus, the soundtrack features Jeff Buckley and Radiohead.
8. Justin Bieber: Never Say Never (2011)
It's always the right time to re-watch Justin Bieber's documentary and reminisce about 2011.
9. Bee Movie (2007)
It's hard to believe that Bee Movie came out almost 10 years ago. The classic animation, featuring Renée Zellweger and Jerry Seinfeld, is about Barry, a bee disillusioned after graduating college when faced with the rest of his life, making honey.
10. Nancy Drew (2007)
Emma Roberts was the perfect Nancy Drew, am I right? I'm right.
11. Degrassi: Next Class Season 3 (2017)
The hit teen show returns for Season 3 in Jan. 2017, which is amazing news for Degrassi fans.
12. Jen Kirkman: Just Keep Livin'? (2017)
Kirkman's I'm Gonna Die Alone (& I Feel Fine) (2015) was super hilarious, and her latest Netflix special promises to be just as cynical, shocking, and painfully funny.
13. It's Always Sunny In Philadelphia Season 11 (2016)
January is the perfect time to marathon Season 11 of It's Always Sunny In Philadelphia. It'll help you take your mind off the cold, dark, boring nights.
14. One Day At A Time (2017)
Netflix's reboot of the classic sitcom follows three generations of a Cuban-American family living in the same house. It definitely looks like one to watch.
15. Coin Heist (2017)
Fans of Pretty Little Liars are going to love this Netflix original movie starring Sasha Pieterse.
16. Best And Most Beautiful Things (2016)
An incredible documentary about a young blind woman searching for love, determined to make her mark on the world.
17. Best Friends Whenever Season 2 (2016)
The second season of the Disney Channel show about two teenage time traveling best friends comes to Netflix in January.
18. Theo Who Lived (2016)
An incredible documentary about American journalist Theo Padnos, who was kidnapped by Al-Qaeda in 2012.
19. A Series Of Unfortunate Events (2017)
Netflix's brand new adaptation of the Lemony Snicket stories features Neil Patrick Harris in the role made famous to non-book-readers by Jim Carrey.
20. Good Kids (2016)
A group of teenagers navigate life after graduation, and it's certainly complicated.
21. Flash Of Genius (2008)
One for fans of Gilmore Girls: Flash Of Genius stars Lauren Graham, and tells the story of a Detroit man who claims his idea for the windshield wiper was stolen. Like I said, one for fans of Gilmore Girls.
22. Cristela Alonzo: Lower Classy (2017)
Netflix has the latest comedy special from the impeccable Cristela Alonzo, which is guaranteed to be completely hilarious. I mean, seriously, she is perfection.
With so many TV shows and movies to choose from, it looks like 2017 is going to start in the best way.
Image: Warner Bros. Pictures