Addison Was Hit By A Car On Grey's Anatomy & Fans Are Not OK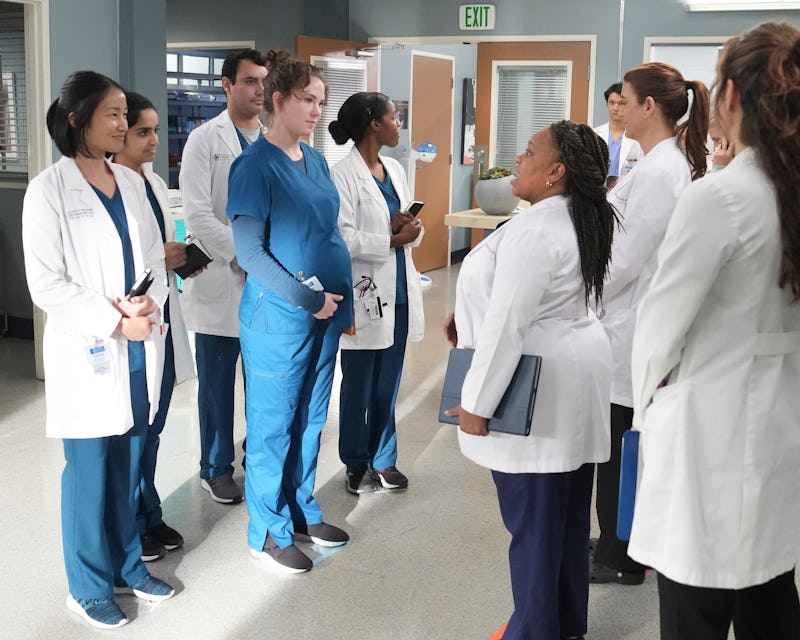 ABC/Eric McCandless
Spoilers ahead for Grey's Anatomy Season 19, Episode 11. Fans predicted that the latest Grey's Anatomy two-parter would be a dangerous one, and they weren't wrong. Part 1, "Training Day," aired on March 23 and welcomed Kate Walsh's Addison Montgomery back to Grey Sloan to mentor visiting OB/GYN residents — which should have been a happy occasion! However, Addison was anything but. As she revealed to Bailey, the threats she's faced during her mobile abortion work led her to getting doxxed. She's started wearing a bulletproof vest, while Jake and Henry had to move out of the house after a scary break-in. Still, though, she said she wouldn't do anything differently. "I'm not gonna quit," she said. "I can't quit ... but I put my family in danger, your clinic is in danger, you are in danger because of me."
As it turns out, no one was in more danger than Addison herself. Anti-abortion protesters surrounded the clinic, forcing the hospital to go on lockdown. Then, once things seemed safe, Addison and one of the new trainees convened in the parking lot — where they were struck by a speeding car, seemingly another protester. Both Addison and her fellow doctor (who is pregnant) were apparently knocked out after the impact. And while fans won't find out what happens until next week's conclusion to the two-parter, they are already worried that the show's next fatality may be here.
Several fans were reminded of Derek's death — and it's still too soon, BTW.
However, this cliffhanger may call for a slow-mo rewatch — because as many viewers pointed out, Addison's contact with the car didn't look that serious. So maybe she's fine?
Kim Raver, who plays Teddy and directed "Training Day," discussed the emotional episode in an interview with The Hollywood Reporter.
"It's a very real moment," she explained. "It is really happening, and that scares me ... as a woman, as an actor representing doctors and what our doctors are having to go through. So I wanted to tell that story, that these stories are happening and this violence is happening against our medical teams."
Grey's Anatomy has never shied away from covering reproductive rights — in fact, Cristina and Meredith being each other's "person" started when Cristina needed someone to be her emergency contact for her abortion appointment. Recently, after the Supreme Court overturned Roe v. Wade, the show has been even more active in depicting safe, step-by-step abortions at Grey Sloan. And last May, in response to the leaked draft of the decision, the Grey's Anatomy cast made a PSA video reminding viewers of their birth control options and how to seek abortion care. "Options keep a woman powerful," Ellen Pompeo said. "You are powerful."