Michelle Keegan Takes The Lead In Netflix's New Harlan Coben Adaptation
Here's what viewers can expect from Fool Me Once.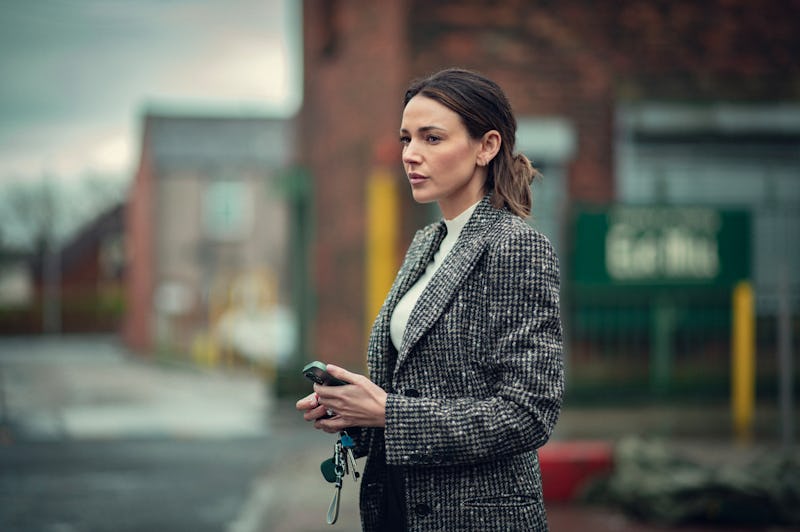 Netflix
Netflix is gearing up for another adaptation of a Harlan Coben novel. In 2018, the American writer signed a deal with the streaming giant to develop 14 of his books. So far, three have been adapted by Netflix, resulting series titled The Stranger, Safe, and Stay Close. Now, Michelle Keegan will lead the cast in Fool Me Once, where she plays a grieving widow that sees a strangely familiar man wandering around her home. Keegan is joined by Richard Armitage, who is known to the Coben universe, having played different characters in the previous adaptations, and Joanna Lumley, following in the footsteps of her Absolutely Fabulous co-star Jennifer Saunders who appeared in The Stranger. With that cast, Fool Me Once sounds like something you won't want to miss. So, here's everything we know so far about Netflix's Fool Me Once.
Fool Me Once Plot
Fool Me Once follows Maya Stern, whose husband, Joe Burkett, has been brutally murdered. As Maya deals with the aftermath of his death, she becomes understandably concerned for and protective of their young daughter. She installs a nanny cam in their home to keep an eye on her, and she's shocked to see a man wandering around her home that looks remarkably like Joe.
All the while, Detective Sergeant Sami Kierce is leading the investigation into Joe's death, but he's also "grappling with secrets of his own," per the synopsis. And this isn't the only murder in Maya's family. Her niece and nephew, Abby and Daniel, are still trying to find closure from the death of their mother, who was murdered several months before Joe. The series will "follow these characters on a thrilling hunt for the truth that will reveal shocking secrets and change their lives forever," according to Netflix.
Fool Me Once Cast
Keegan and Armitage star as Maya and Joe, joined by Adeel Akhtar (Sweet Tooth, Ali & Ava) as Sami Kierce and Lumley as Joe's mum Judith. Emmett J. Scanlan (Kin, Peaky Blinders) and Dino Fetscher (Years and Years, Foundation) round out the cast as Shane Tessier and Marty McGreggor.
Sharing the news of her casting on Instagram, Keegan posted a holiday snap of her reading Coben's novel. "Finally the secrets out!! 👀🙈I'm over the moon to be joining the cast of FOOL ME ONCE, a @netflixuk thriller based on the book by the extremely talented @harlancoben."
Fool Me Once Trailer & Release Date
There's no release date for Fool Me Once yet, but Netflix announced that filming has begun in Manchester and the Northwest of England. We'll update as and when we know more.