Everything You Need To Know About Kanye West's Dating Life Post-Divorce
Spoiler: The rapper might be dating a supermodel.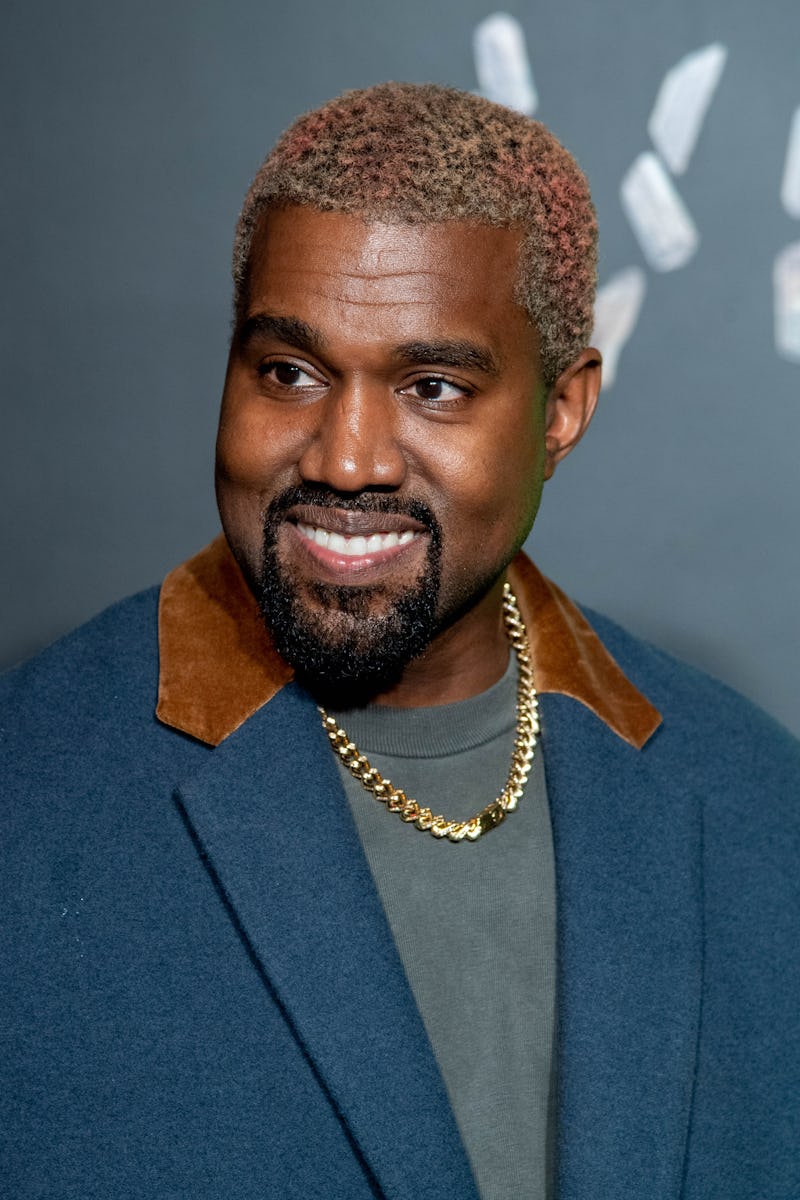 Roy Rochlin/Getty Images Entertainment/Getty Images
It's been nearly five months since the earth-shattering news of Kanye West and Kim Kardashian's divorce, and it seems the rapper may have already moved on. According to a new rumor, the 43-year-old might be dating supermodel Irina Shayk. Speculation surrounding this potential couple first began on the anonymous tip Instagram account DeuxMoi, and while there isn't a ton of evidence to prove that they're together, it's worth noting that West and Shayk have known each other for a while and definitely could have developed their friendship into something more.
The rumors that Shayk is now with West first hit DeuxMoi's Instagram on Monday, May 24. After the account shared a tip they received that the two were an item, a second source reportedly slid into their DMs to clarify that while the "Famous" rapper may have tried "courting" the model, they're ultimately just friends. The situation got a little stickier when a third person messaged DeuxMoi to say that they are "definitely dating." At this point, it remains unclear what, if anything, is going on between the two. However, Bustle has reached out to West and Shayk's reps for comment and will update this story as soon as we hear back.
Per The Sun, this new round of rumors isn't something that Kardashian is particularly worried about. "Kim doesn't buy into the Irina rumors at all," the outlet's source revealed. "To her, it's some attention seeking no one who tried to piggyback some clout off their wedding anniversary." The insider added that the Skims founder is "not at all bothered" by the rumors and that "no one in her circle appears to care or believe it." "Even if it is true, I doubt she'll even be upset at this point," the source said.
While there's certainly not enough evidence to prove that West and Shayk are dating, it's entirely possible that the rapper is ready to find love again. Page Six first reported his split from the reality star on Jan. 6, and their divorce was apparently in the works for quite some time. According to multiple sources, Kardashian hadn't been seen wearing her wedding ring ahead of the official confirmation on Feb. 19, and West had spent most of his time on their ranch in Wyoming to prepare for their separate lives while they sorted out their divorce plans.
Shayk, for her part, has been single ever since calling it quits with actor Bradley Cooper in 2019. The couple was together for roughly four years and they share a four-year-old daughter together. However, Shayk and West have known each other long before the A Star Is Born actor ever entered the picture. In 2010, Shayk was one of the models featured in West's music video for his song "Power." That same year, he name-dropped her in a track called "Christian Dior Denim Flow." "I wanna see Irina Shayk next to Doutzen," the lyrics read.
Shayk isn't the only celebrity West has been romantically linked to since the news of his divorce. Shortly after the news broke, rumors of the Yeezus rapper's next fling began swirling around the internet. Like most viral rumors these days, this one started with a TikTok posted by user Ava Louise (@realavalouiise), whom you may remember from her last infamous post, in which she licked a toilet seat for the "Coronavirus Challenge" back in April. She posted a video to her profile on Jan. 4 and said:
Now that Kim's finally doing this, I can spill the tea that I've been holding onto for months. This whole divorce comes as no surprise. Kanye's been hooking up with a very famous beauty guru — male beauty guru. A lot of people in the scene have known for a while.
The rumors were completely false, but that didn't stop other TikTokers from building on the theory, including @pattypopculture, who alleged that the unnamed paramour is YouTuber and makeup guru Jeffree Star. He posted a video the same day alongside the caption: "These new rumors may have more to them than you think. They are unconfirmed rumors tho. Absolutely nothing is confirmed."
In his video, @pattypopculture reiterated Ava Louise's claims and added that Star recently bought a house in Wyoming in August — while West has been residing there. He also alleged that the two are living in the same gated community.
Despite the fact that no official source was attached to either TikTok video, the rumor began blowing up on social media almost immediately. Later that day, while insurrectionists broke into the United States Capitol building, Jeffree Star figured it was the perfect time to engage with the baseless rumor and posted a selfie to Twitter, writing, "I'm ready for Sunday Service."
Star's tweet wasn't the last time he addressed the topic. He later posted a 23-minute-long video to YouTube in which he debunked the allegation, calling it "the dumbest sh*t I've ever read in my entire life." He expressed confusion at the connection between himself and the rapper, asking, "How would that even be made up? Because we both live in the same state? Whatever." He then concluded, saying, "Let me just say this one time for any news outlet: I like very tall men, me and Kanye have never hung out, and this whole thing is really funny."
This article was originally published on