ITVX's You & Me Is A Romantic Drama With A Major Twist
Three episodes, two timelines, one love story.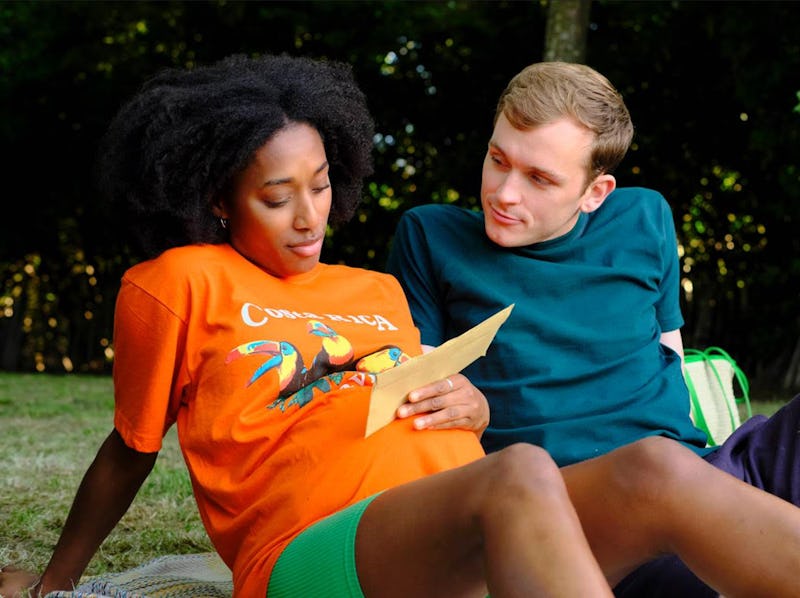 ITVX
Romance fans, rejoice, because ITVX's You & Me is set to reel you in. The new show, produced by Happy Prince, was filmed in South London with a stellar team. Dominic Treadwell-Collins, Alexander Lamb, and Russell T Davies were on board as executive producers, and the three-part drama was directed by BAFTA-winner Tom Vaughan. Read on for what we know about ITVX's self-titled "beautifully lyrical and captivating contemporary rom-com."
You & Me Plot
Far from just your average rom-com, this series comes with a twist. Ben is a young northerner living in London whose life changes forever when catastrophe strikes on what should be the happiest day of his life. Emma is a theatre star on the rise who is hiding tragedy behind her success. And Jess is a young woman whose life takes an unexpected turn when she's running for a bus. Though seemingly unconnected, You & Me tells the story of three people over two separate timelines, as well as the tragedies that have shaped them. A chance encounter sees their lives and loved ones colliding, and they find themselves offered a second chance at love. But will their past end up holding them back?
In its essence, You & Me explores what it means to find love, lose it, and then try once again. Aside from romantic love, the show will also unpack parental and familial love, love in unexpected places, the difficult decisions that come with falling in love, and the painful cost we often have to pay.
You & Me Cast
Harry Lawtey, who we have previously seen in The Pale Blue Eye and as Robert Spearing in Industry, portrays Ben. Jessica Barden (The End of the F***ing World, Pieces of Her) plays Emma, while Sophia Brown (The Witcher: Blood Origin, Giri/Haji) plays Jess.
The rest of the cast includes Julie Hesmondhalgh (Coronation Street, Broadchurch) playing Ben's mum Linda, award-winning stage star Janie Dee (Crashing, Me and Orson Welles) as Emma's mum Hannah, Andi Osho (Stay Close, The Sandman, and The Breeders) as Jess' mum Pam, and Lily Newmark (Sex Education and Temple) as Emma's sister Joey.
You & Me Release Date & Trailer
You & Me debuts on ITVX on Feb. 23. On the week of its release, the network revealed a first-look trailer, which showed Lawtey take centre stage as series lead Ben. The preview shows his story of love and grief, and how he copes.
This article was originally published on