The It's A Sin Creator Revealed A Massive Detail That Didn't Make The Final Cut
And it involves Roscoe and Beyoncé.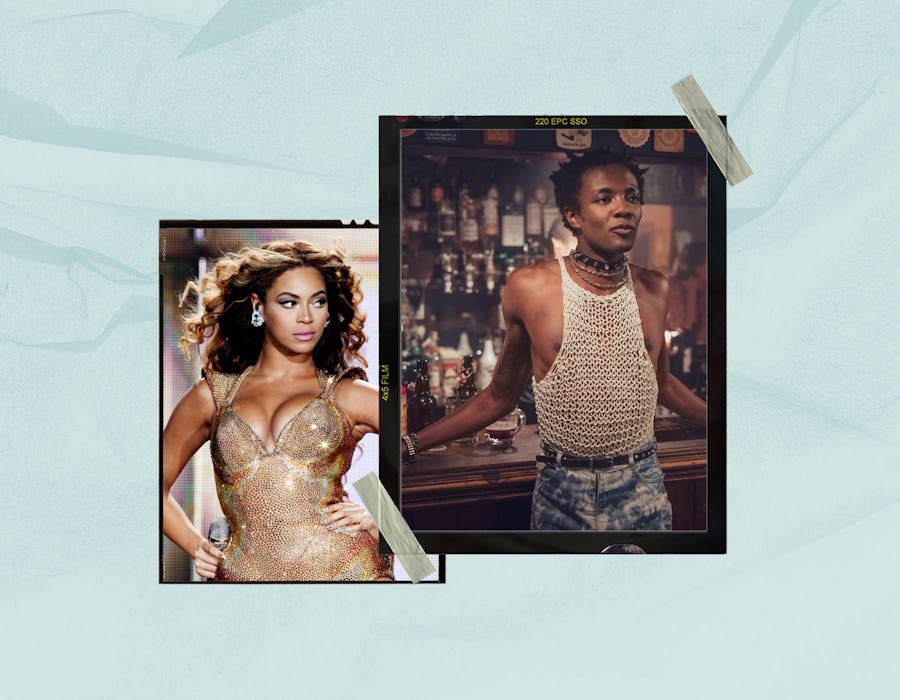 Kevin Winter/Getty Images, Channel 4
When it first aired, Channel 4's It's A Sin – Russell T Davies' drama set in the '80s – gave an emotional snapshot into life as a young LGBTQ+ person living in Britain at the start of the AIDS epidemic. Starring a cast of queer actors including Years & Years' Olly Alexander, and a cast of rising stars including Omari Douglas, Nathaniel Curtis, Lydia West, and Callum Scott Howells, the show featured stories of tragic loss and strong, joyful friendships. From its thumping '80s soundtrack to its brilliant one-liners, there are countless moments to revisit from It's A Sin, and now Russell T Davies has revealed a handful of hidden details that missed out on making it into the final cut.
Speaking during a panel at the BFI & Radio Times Television Festival, the director revealed that one especially memorable scene actually takes place on a carefully-chosen date in the script. "There's a nice detail in the script that we could never put on screen," Davies said, as reported by Radio Times.
"There was no way of doing it. But the scene where Roscoe leaves home, where he faces his parents and tells them to find him at 23 P**s Off Avenue London W F**k and he walks out into the rain – that is the day that Beyonce was born. There's no way of saying that on screen, but it was the fourth of September 1981," he explained. "Roscoe was doing the groundwork for Beyonce basically."
Davies also revealed the inspiration behind Roscoe's sweary new address, blurted out in a moment of sheer rage. "23 P**s Off Avenue London W F**k is important," he said. "Because all he's done is watch television, and that's the Blue Peter address – that's the BBC address that every day you send your letters to, London W12 8QT. So he's had 18 years of that, so he turns that on its head and turns it into a swear word. So he's owning everything, that's what he's doing."