22 Quirky British Comedies To Watch After Sex Education
From a show starring Rupert Grint as a slacker faking cancer to the UK equivalent of Friends.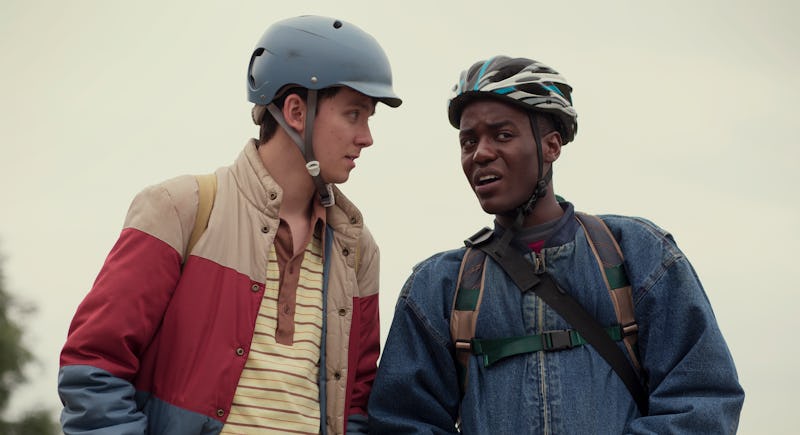 Sam Taylor/Netflix
Starring Asa Butterfield as the sexually repressed teen Otis Milburn and Gillian Anderson as his sex therapist mother Jean, Netflix's Sex Education portrays the complicated realities of sex and intimacy in painstaking detail. The British dramedy has been praised for showing teens having honest, progressive conversations about sex and tackling big topics like asexuality, pansexuality, internalized homophobia, and sexual assault. It also digs into many of the more uncomfortable aspects of sex, including discussions about erectile dysfunction, STIs, and lube.
At its core, the show is an earnest depiction of adolescence and – more so than sex – relationships and intimacy. But it balances out that tenderness with plenty of lewd jokes, cringe comedy, and signature British humor. Where else could you watch a bunch of teens put on a horny intergalactic musical or see a sock of human feces hit a passing car?
Sex Education most recently aired its third season in September 2021 and has been renewed for a fourth season with a premiere date still to be announced. There may not be another show quite like it, but if you're looking for more quirky British comedies to fill the void while you wait for more episodes, try these 22.
This article was originally published on