Jennifer Aniston Reveals How She Was Cast As Rachel Green In Friends
"I really wanted it really badly."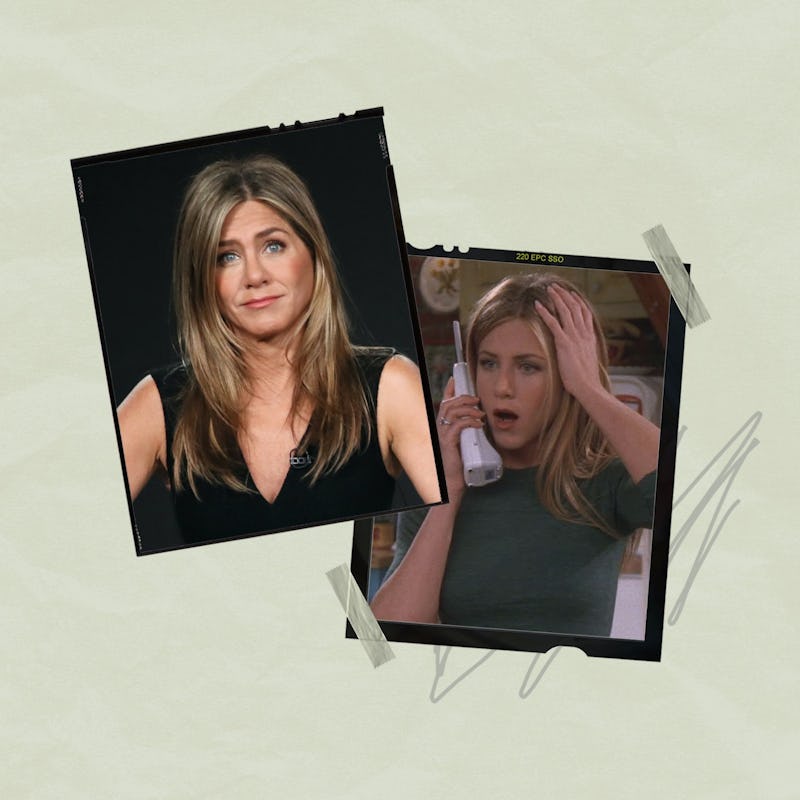 David Livingston/Getty Images Entertainment/Getty Images / Warner Bros.
Although well known for her many roles in the likes of The Morning Show and Horrible Bosses, Jennifer Aniston will always be Rachel Green to fans of the hit '90s sitcom Friends. The actor played the beloved character throughout the show's 10-season run and in a new interview, Aniston has revealed how she landed the career-changing role of Rachel Green in Friends.
Speaking with The Wall Street Journal, the Cake star was asked about "the one phone call that changed your life?" to which Aniston responded: "Probably getting Friends." Recalling how she was cast in the series, the actor continued: "I had auditioned the day before. I really wanted it really badly, and I walked into the audition and there were so many girls. I remember just thinking 'oh boy.' I just gave it my all and came home. I think it was that day, by 2 p.m. that same day I got the job."
During the interview, Aniston went on to reveal that she wishes she'd learned not to "give a s*** about what people think" during the early years of her career. "Because people like to think a lot of things about me," the actor concluded.
As mentioned, Aniston portrayed Rachel Green on Friends for ten seasons between 1994 and 2004, starring opposite her co-stars Courteney Cox (Monica Geller), Matthew Perry (Chander Bing), Lisa Kudrow (Phoebe Buffay), David Schwimmer (Ross Geller), and Matt Le Blanc (Joey Tribbiani).
Although the sitcom has now been off the air for almost two decades, Aniston appears to have a lot of love for her career-defining role of Rachel Green, and during her sit-down with The Wall Street Journal, the actor also disclosed that she still owns and wears a costume piece from her Friends wardrobe.