Every Marvel Easter Egg In WandaVision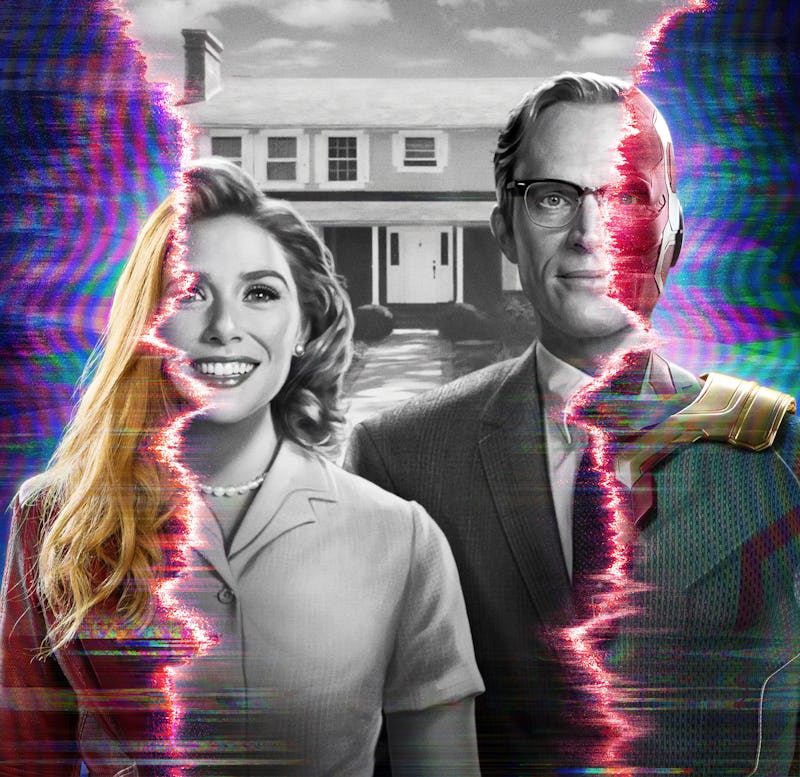 Disney+
WandaVision's sitcom setting may be far removed from the MCU's intergalactic battles, but there are still plenty of Marvel Easter eggs to be found throughout the Disney+ series. Most notably, the era-appropriate commercials featured in each episode all hint at different parts of the Marvel universe.
"If this is the very first Marvel or MCU thing you're watching, it's just a strange version of a '50s commercial or a '60s commercial that you'll have to keep watching the series to understand," MCU creator and producer Kevin Feige said at a press conference attended by Bustle. "If you have been watching all the movies, you might be able to start connecting what those things mean."
Though the Falcon and the Winter Soldier mini-series was originally intended to be the first TV show in Phase 4 of the Marvel Cinematic Universe, Feige added that WandaVision is a surprisingly appropriate introduction to the next era of the MCU. "This show being our first one — I love how bold it is, I love how different it is."
Read on for all the Marvel references you may have missed in WandaVision. This post will be updated throughout the season.
This article was originally published on