Ryan Lochte's Net Worth Could Grow From This Unexpected Reality TV Appearance
The former Olympian will appear on the American version of The Traitors starting Jan. 12.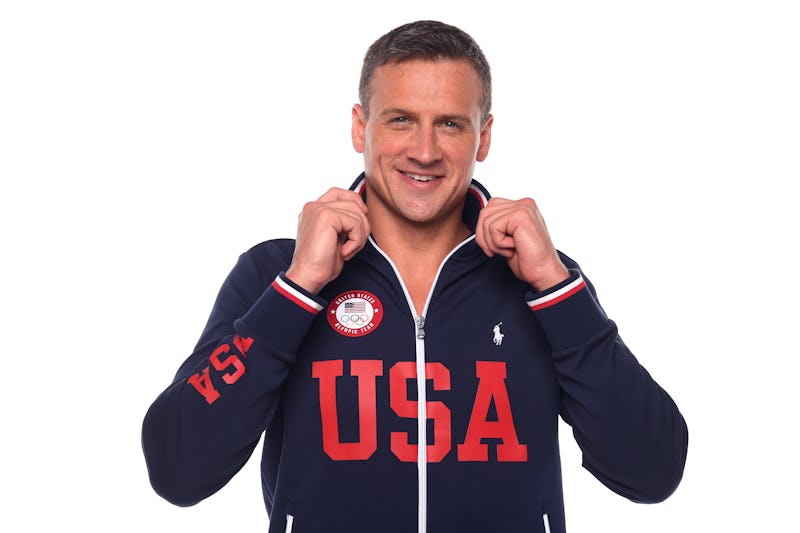 Harry How/Getty Images Sport/Getty Images
It's likely been a few years since you thought about Ryan Lochte. The Olympic swimmer was a household name during the 2008 and 2012 summer games when he paired up with Michael Phelps to bring home multiple gold medals for the United States. Lochte has 12 career Olympic medals, tied for second in swimming behind only Phelps.
Lochte was on top of the world for a brief stint. Following the heights of Olympic stardom, the swimmer dealt with a series of setbacks and controversies. During the 2016 games in Rio de Janeiro, he claimed he was robbed by three men posing as police officers, which was later deemed untrue and attributed to Lochte apparently being drunk during the incident. Charges against him were dropped because he never officially reported the incident to the police — but he still lost all of his sponsorships and was suspended from the US team. Two years later, Lochte failed a drug test and was banned from the sport for 14 months.
Given all of that, you might be wondering: what is Ryan Lochte up to now? And how much money does he have? To answer the first question, the former Olympian will appear on the American version of The Traitors on Peacock starting Jan. 12, a competition show pitting celebrities against each other in a psychological game with a cash prize. Lochte will appear alongside reality stars from The Bachelor, Survivor, and Big Brother as well as everyday citizens.
To answer the second question, read on.
3 Ways Ryan Lochte Made His Money
1. Swimming
Simply appearing on the United States Olympic team does not earn an athlete any cash, but Team USA reportedly does pay out thousands of dollars for each medal earned. As of 2022, the payouts are $37,500 for each gold medal, $22,500 for silver, and $15,000 for bronze — a 50% increase from what athletes in the 2016 games were paid. Using 2016 numbers as a barometer, Lochte's six gold, three silver, and three bronze medals equate to roughly $168,750 in Olympic-related earnings.
Lochte later sold two of his 2008 bronze medals in an auction for $89,423, though the proceeds were given to Jorge Nation Foundation, which raises money for terminally ill children to go on a once-in-a-lifetime trip anywhere in the world they want. "I don't want people to think I didn't care about the medals," Lochte told NBC Sports last year. "I cherish them, but they're just sitting in my closet collecting dust. I feel amazing about [the auction] just because I'm going to be helping kids out."
2. Endorsement Deals
When Lochte was on the top of his game, his main source of income was from endorsement deals. In 2019 he revealed to CNBC that prior to his 2016 controversy, he was making over $1 million per year from endorsements; after his string of mishaps, he lost endorsements from Speedo, Ralph Lauren, and others and was left with just one sponsor who paid him $75,000. Forbes calculated that he left at least $5-10 million on the table after brands pulled their deals.
3. Public Speaking & TV Appearances
After losing most of his income, Lochte appeared on an episode of CNBC's Back in the Game with MLB all-star Alex Rodriguez, who provided financial advice for athletes who have fallen from grace or seen their reputations suffer from public controversies. According to the show, with Rodriguez's help, Lochte has found new sources of income from speaking engagements and teaching swimming.
Lochte began a reality TV career long before any of the global controversies with his 2013 show What Would Ryan Lochte Do? before competing on Dancing With The Stars and Celebrity Big Brother. Next, he'll appear on Peacock's newest thriller game show. The Traitors is adapted from a Dutch series (which has already been remade as an Australian show). The streaming service hasn't revealed how much each contestant is paid to participate in the show, but they are all vying for a $250,000 cash prize.
What Is Ryan Lochte's Net Worth?
Lochte went from being a millionaire to only a few hundred thousand dollars to his name after his career downfall. But the experience taught the father of two to learn how to budget and not spend money he doesn't have (for years he was reportedly still paying over $800 a month for his Porsche). "You have to budget your expenses. That's something that I never did when I was younger — all this money was flowing through, I didn't have a family at the time and I was living carefree and buying all this random stuff. And it caught up to me," he told CNBC.
Now the Olympian is rehabbing his image and re-entering public life via reality TV, which will likely continue to prove fruitful for him in the future.