The 7 Best Nostalgic Shows To Watch On All4
The full boxset of One Tree Hill has arrived on All4 – but what other classic shows are on there?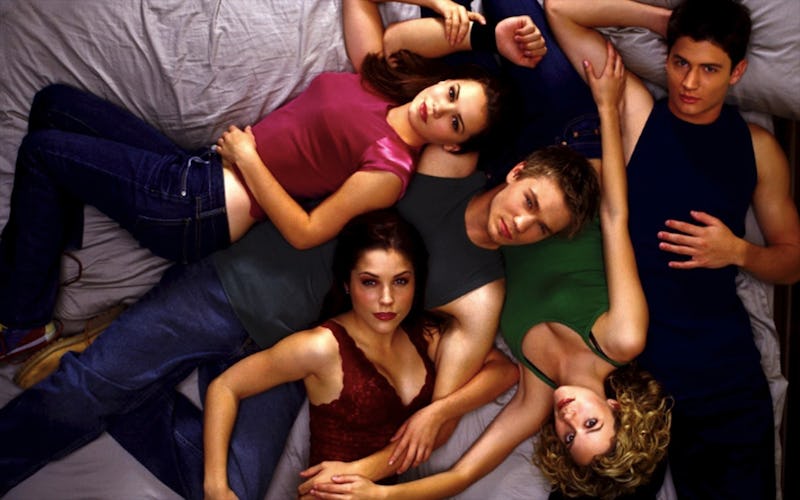 Warner Bros. TV
In the age of social distancing, opting to stay home for some quality streaming time has fast become the norm. One positive to emerge from our new lockdown habits is the opportunity to revisit some of our favourite shows from years gone by. Thankfully, some of the biggest streaming sites and on-demand services offer users a plethora of television throwbacks. None more so than All 4, which recently announced stateside classics including One Tree Hill and The West Wing are making a comeback on the platform. So, here are the best nostalgic shows to watch on Channel 4 right now, because sometimes there's nothing better than taking a good old stroll down memory lane.
Navigating through All 4's extensive boxset library, users can expect to stumble upon British comedy gems such as The IT Crowd and Peep Show, supernatural staples including Buffy the Vampire Slayer and Misfits, and much, much more.
With all these incredible options at your fingertips, you're sure to find something to scratch your nostalgic itch within Channel 4's impressive on-demand selection. And, to give you a nudge in the right direction, I've singled out some of the very best TV throwbacks currently available on the platform. Happy streaming.