The August Supermoon Will Affect These Zodiac Signs The Least
For these four signs, the full moon will feel more cathartic than dizzying.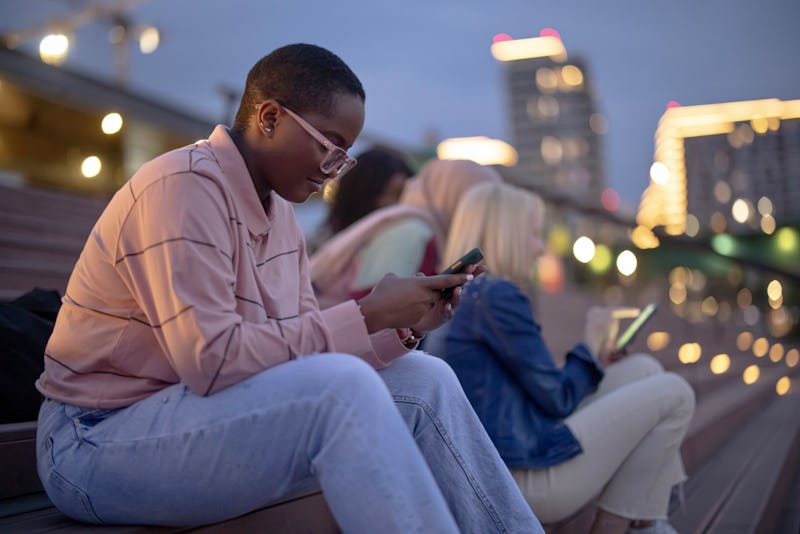 Anchiy/E+/Getty Images
Hot girl summer is coming to a close, but not before the the final supermoon of the year graces the skies on Aug. 11 at 9:36 p.m. ET (6:36 p.m. PT) in forward-thinking Aquarius. Supermoons are closer to the earth than typical full moons, making them appear brighter and bigger, and amplifying emotions in the process. This full moon is also known as a "sturgeon" full moon, named for the period of summer when giant surgeons' population peaks.
Spiritually, full moons are perfect times to tie up loose ends and release anything that's no longer serving you, like bad habits, situationships, and toxic friend groups. Since this moon is a supermoon, deeply guarded emotions will likely be emphasized.
"The full moon is conjunct Saturn and square Uranus and the North Node, bringing an energy that feels a little touch-and-go," astrologer Erin River Sunday tells Bustle. For many, this lunation could be a good time to pause and catch your breath. Since it hails in change-maker Aquarius, these shifts will help liberate us from outdated expectations. Whether you're on the verge of a creative breakthrough or cathartic moment, consider this optimistic full moon a green light to push forward.
For some zodiac signs, this month's alignment will spur existential emotions. But for others, the August 2022 sturgeon full moon will feel more cathartic than dizzying. For the latter group, this period is all about changing our minds and embracing the future with hope. Read on to find out if you're one of the zodiac signs least affected by the August 2022 full moon.