25 Productivity Hacks, According To Highly Productive People
Say goodbye to your to-do list.
by Natalia Lusinski and Kaitlyn Wylde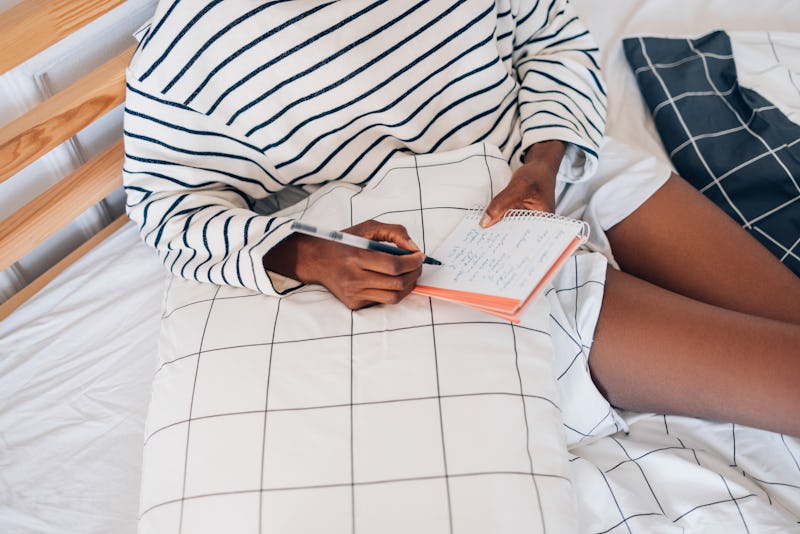 FreshSplash/E+/Getty Images
When it comes to being your most productive self, distractions are hard to avoid. Notifications find their way through silent mode, co-workers can be chatty, and your personal life doesn't disappear during the work day. No matter how many productivity hacks you think you've mastered, from disabling your WiFi to taking social media breaks every hour, you might feel like you're not getting as much done as you used to.
According to executive life coach Kaylin Aarts, employing a holistic productivity practice lets you improve your workflow while moving towards a larger goal that makes the "hacks" actually stick.
"While adopting good productivity hygiene can be helpful in an immediate sense — a to-list will likely get checked off and it will feel good — it's better to approach productivity with the bigger picture in mind," Aarts says. To do this, she suggests breaking down your goals and taking the time to ask yourself what success looks like to you. From there, you can make a list of what you want to accomplish and then break that down into smaller tasks. If your goal is to improve your relationship with clients or co-workers, think about tangible, everyday habits you can adopt that will lead you there — like setting aside time to respond to emails every morning, or setting up coffee catch ups. That way, as you hack your way though it, you won't have to worry about going off course.
"You have to find a cadence that works for you, because checking things off a to-do list will give you endorphins, but if the to-do list isn't part of a bigger, intentional professional plan, you're not getting any closer to a finish line," Aarts says. She adds that once you know what you want, productivity hacks become much easier to implement as "long-term healthy habits" that don't just get work off your plate, but "steer you towards your own version of success."
While you're working towards that long-term goal, it helps to have productivity hacks that lead to obvious and immediate progress. We asked highly productive people — career experts, a neuropsychologist, and a PR and marketing maven — about the productivity hacks that keep them focused, motivated, and on-track.
This article was originally published on