Bustle Newsletter: June 2, 2022
On the murky world of sun protection, the Goop x Poosh candle, and more.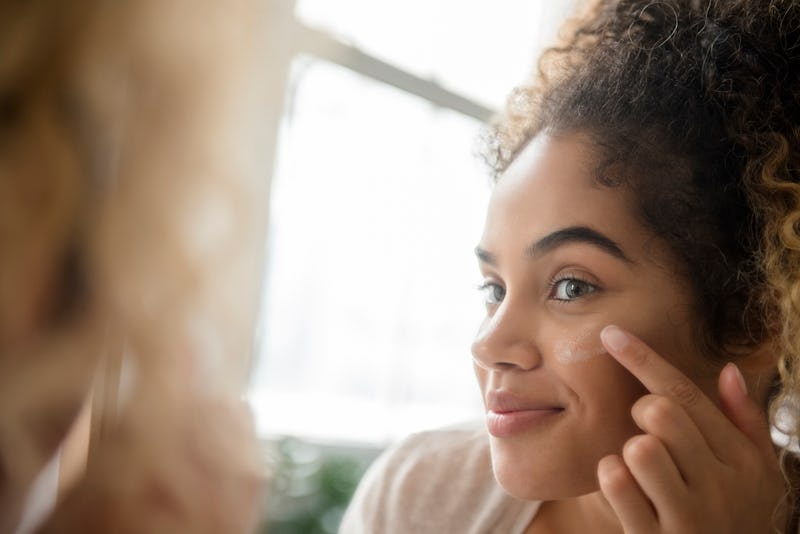 Getty Images/JGI/Jamie Grill
A version of this content appeared in Bustle's daily newsletter on June 2, 2022. If you like what you see, sign up to receive it in your inbox right here.
Inside The Murky World Of Sun Protection
Sunscreen: You know you need it, but what kind? How much? How often? What ingredients are actually "clean" or "reef-safe" or at the very least, won't uh, you know, seep into your blood? (Yes, that's a real thing, but the risk it poses is unclear.) My point is, there are a lot of products out there and even more scare-marketing tactics to go with it. So we asked industry experts to give us the lowdown on all the sunscreen FAQs — like whether the SPF in your foundation is sufficient (unfortch, seems like the answer is probably not). Here's what they told us. Read More
The Latest
Gwyneth Paltrow Is Making A Candle That Smells Like Kourtney Kardashian's "Pooshie"
Yes, this is happening even though Kourt's newly-minted husband already released a candle that smelled "like her orgasm" last year. This one is a collaboration between both women's health and wellness brands, Goop and Poosh, inspired by Paltrow's OG vagina candle and the desire to show everyone that there's enough room in the wellness world for "every woman to fulfill her dreams." That's girlbossing vagina candles for feminism. Read More
The 20 Trendiest Nail Polish Colors To Wear RN
From Kim K's Pete Davidson-inspired bubble gum pink nails to more unexpected summer colors like mint green and periwinkle, here are the shades we'll be reaching for all season. (Rhinestoned S.O. initials optional.) Read More
5 Ways To Fight For Gun Control Every Day
Just one week after the tragedy in Uvalde, there was another shooting at a Tulsa medical facility yesterday. Frankly, they happen so often, it's hard to keep up. According to a Morning Consult/Politico poll published in May, over 59% of registered voters thought it was important to pass stricter gun control laws, which is why it can feel so disheartening that nothing changes. But if you're looking to channel your grief into action, here are a few things you can do. Read More
Must Reads
There Are No Friends Like Camp Friends
It's a fact any kid who's ever spent two months living in a cabin in the woods knows: You have your "school friends" and your "camp friends." And they are not equal. Read More
At 28, Amanda de Cadenet Was Motorbiking With Keanu Reeves
Amanda de Cadenet had her first identity crisis at age 22 when she decided to get sober. Fast-forward to 28, and she'd already lived several public lives: as a tabloid subject, teenage runaway, television host, actor, young mother, and divorcée. "I never would've had the courage to risk failing if I hadn't been through the many, many crises in my teen years and early 20s," she tells Bustle. Here she chats with us about meeting Keanu, knowing zilch about money management, and being a single mom. Read More
Astrology
Here's Your Daily Horoscope
What makes you feel secure? Read More
More Good Stuff