Bustle Newsletter: May 23, 2022
The case for the hard launch summer, fugly hag walks, and Old Hollywood beauty tips.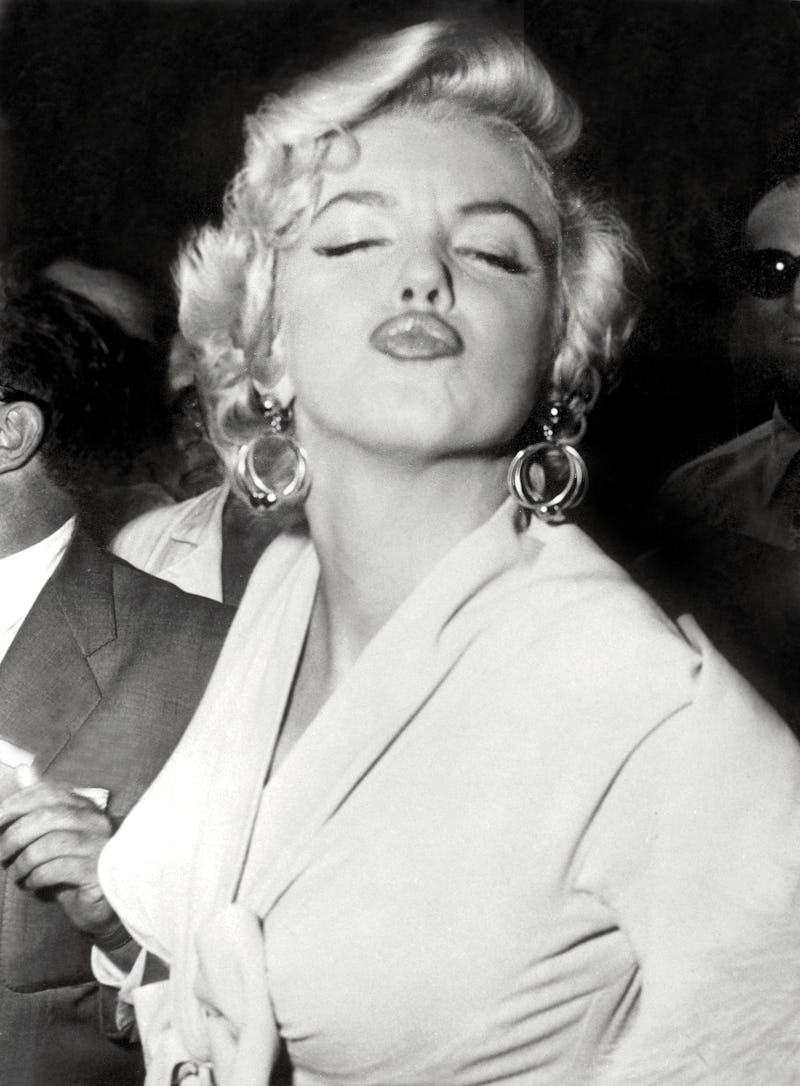 -/AFP/Getty Images
A version of this content appeared in Bustle's daily newsletter on May 23, 2022. If you like what you see, sign up to receive it in your inbox right here.
The Case For A Hard Launch Summer
As a rule, everything that is deemed cool on the Internet must soon be deemed uncool, a cycle that is happening at warp speed these days. (See below for the backlash to the Hot Girl Walk for additional evidence.) Summer '21 was all about the soft launch and everyone's secret boyfriend energy, so natch, summer '22 is going 100% in the opposite direction with a full embrace of the hard launch. Even Issa Rae is doing it. Read More
The Latest
This Viral Love Island Sound Has TikTokers Revealing Their Weirdest Crushes
In addition to underboob bikinis, Love Island has also given rise to the "I'm sat" trend on TikTok, born from a spicy conversation between a couple on the show's third season (the best one, fight me). Everyone's using it to divulge their most unexpected/controversial celeb crushes, like uh, Spirit the horse, for example. Read More
The Best Memorial Day Beauty Sales To Shop Now Through The Weekend
The vibes right now? Immaculate. The weather is warming up, the weekend ahead is long, and the sales are on. It's a good time to restock your medicine cabinet with sun protection and all your other summer skin care supplies. Read More
5 Crystals That'll Help Lower Your Stress Level
Want to shake off a rough work day or quiet your nerves about a stressful convo? These five crystals help. Alternatively, if you're feeling more financial anxiety (hello, summer wedding season), these five are for you. Read More
Must Reads
Marilyn Monroe's Makeup Tricks Were Genius, TBH
It seems like Monroe's impact is even more omnipresent than usual, with both Netflix's recent documentary about her final fateful night out and the fictionalized biopic starring Ana de Armas set to debut in the coming months. And though many of her beauty hacks were kept hush-hush by her personal makeup artist, we rounded up everything we know about her glam secrets and put them to the test. Read More
Fugly Hag Strolls Are Totally Having A Moment Right Now
Look, we love a #HotGirlWalk, but as TikToker Kate Glavan has pointed out, the videos around the wellness-based trend have become more about showing off personal wealth and consumer habits (i.e., matching set from Alo Yoga and expensive green juice on display) than about doing something good for yourself. Hence: the #UglyHagStroll was born. Read More
Astrology
Here's Your Daily Horoscope
Feelin' aaaaaaaalll right. Read More
More Good Stuff