These 4 Zodiac Signs Will Feel The Brunt Of The New Moon Solar Eclipse
It's time for some introspection.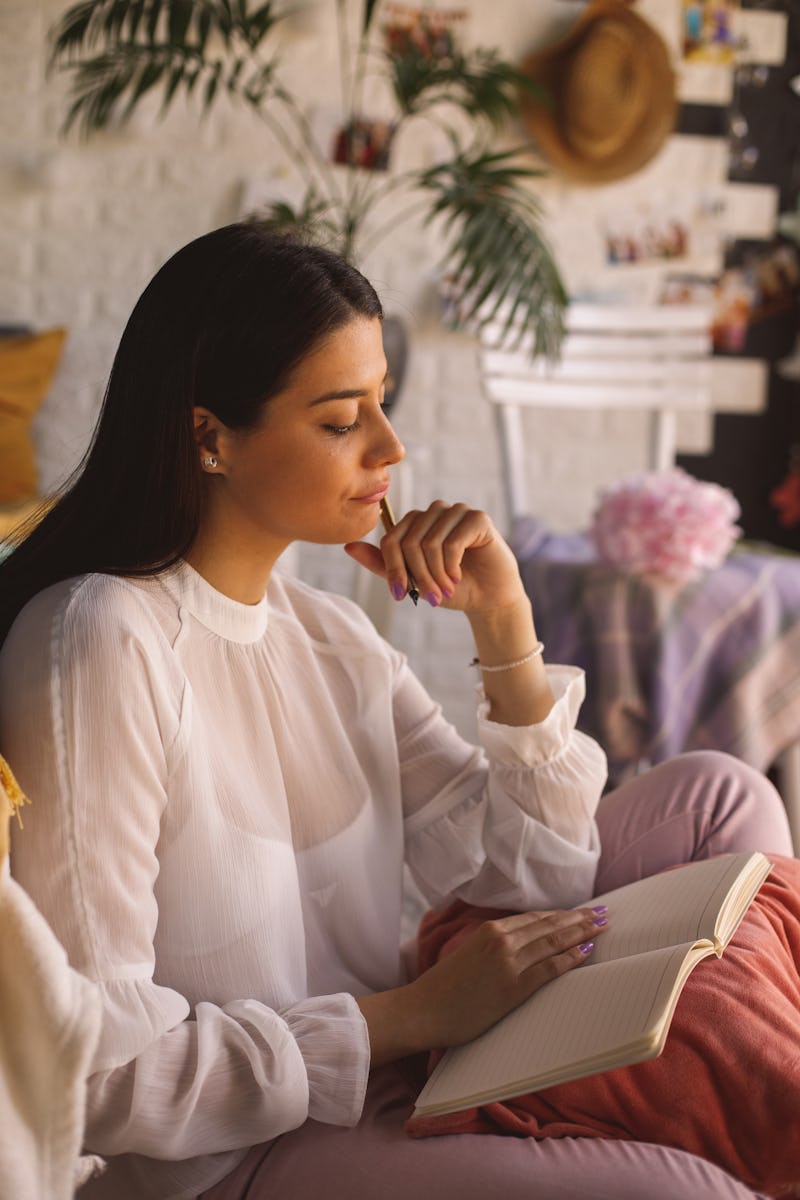 fotostorm/E+/Getty Images
If you feel like the vibes have been off recently, blame it on this eclipse season, which ends with the December 2021 new moon and solar eclipse. This lunar shift will happen on Dec. 4 as it ingresses into expert explorer, Sagittarius. Rather than feed our thirst for adventure or begin a new project, this new moon solar eclipse combo will direct us to stay inside and do some soul searching instead. For those zodiac signs who are most affected by the December 2021 new moon, things are about to get intense, if not uncomfortably personal.
Normally, new moons represent a clean slate in astrology. Since this new moon is coupled with a solar eclipse, this lunation will be singing a different tune. That's because an eclipse is a chaotic period that can send confusing signals, so it's probably not a good idea to launch your business or start on a new creative venture. It comes just in time for Neptune to exit its months-long backspin, moving back to its home planet of daydreamer extraordinaire, Pisces on Dec. 1. This can cause extra haziness, clouding our judgement, thoughts, and enabling our most impractical ideas. Add the Sagittarius appetite for grandeur, and that leaves a lot of room for chaos.
This solar eclipse can seem extra restricting, especially if you're itching to follow the next Sagittarian adventure. But if you're nervous about getting lost in translation, don't fret! This new moon is all about personal introspection, and spiritual housekeeping is an adventure in and of itself. Read on to see if you're one of the zodiac signs most affected by the December 2021 new moon eclipse.