The Upcoming New Moon Will Bring Balance To These 4 Zodiac Signs
Relish in the celestial blessings.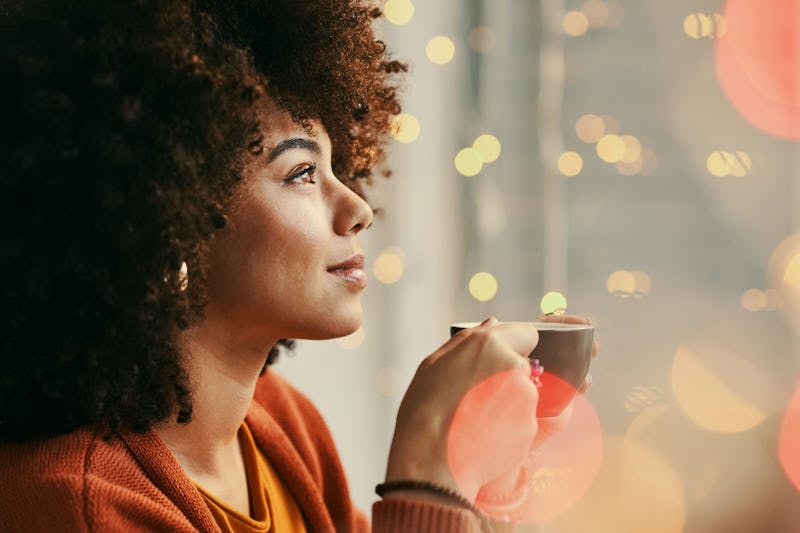 Delmaine Donson/E+/Getty Images
Libra season is proving to be quite a whirlwind so far. Now that we're in the thick of Mercury retrograde, the pressure on our social life may feel more effervescent now than ever, which has us asking — can we catch a break? Luckily, there's hope on the horizon because October's new moon is gracing us with a spiritual reset on Oct. 6 at 7:05 a.m. ET (4:05 a.m. PT) as it moves into the ever-balanced sign of Libra. While some zodiac signs will be hard-pressed to learn some intense lessons, for the zodiac signs least affected by the October 2021 new moon, a fresh sense of renewal is underway.
The new moon refreshes the lunar cycle, and in the same way, gives us earthlings an emotional and physical reset. This phase of the cycle is like a clean slate, signaling an ideal time to start on new projects — but you might want to hold off on starting anything new until Mercury finishes its backspin on Oct. 18.
Because this new moon ingresses in harmonious Libra, we may have high hopes to restore our equilibrium and move forward with a sense of peace. "With Libra energy being infused into the cosmos, we will have a greater focus on balance, harmony, and justice," pop culture astrologer Kyle Thomas tells Bustle. "Partnerships become especially important to us all, and often marriages, unions, or collaborations take place more significantly during this time." Some zodiac signs are struggling to strike a balance between their work, home, and social life, while others are plagued with cosmic drama in their relationships. But a lucky select few will feel rejuvenated and inspired to tackle the rest of the year with strength and vigor.
Will you receive celestial blessings during this lunation? Read on to see if you're one of the few zodiac signs the October 2021 new moon will affect the least.