September's Full Harvest Moon Will Affect These 3 Zodiac Signs The Least
This transit will be mostly smooth.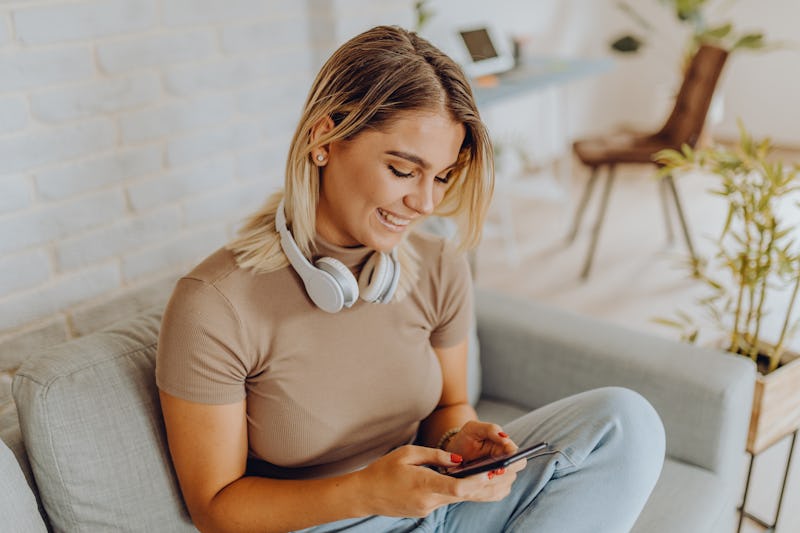 MMPhotography/E+/Getty Images
Tensions are rising thanks to all the astrological events happening this month, including Mercury retrograde fall 2021. Emotions will only intensify during the September 2021 full harvest moon, which lights up our night skies on Sept. 20 at 7:55 p.m. EST (10:55 p.m. PST). As the harvest moon ingresses into the dreamy sign of Pisces, the collective should prepare for major emotional revelations. For some, this lunation will feel extra rocky, but for the zodiac signs least affected by the full moon, these shifts will feel smoother and even empowering.
Full moons in astrology naturally evoke high emotions, but this particular lunation focuses on our innermost feelings, as well as the supernatural realm. Pisces zodiac signs feel deeply, but they also represent the end (hence why they're the twelfth and final sign of the zodiac wheel), so we can expect final phases in various areas of our lives. Luckily, a select few won't see these moments of transformation as intimidating or rough. Instead, this lunation may feel cathartic, as they release parts of themselves to make room for bigger and better things.
Will you find comfort in letting go? Find out if you're one of the zodiac signs least affected by the September 2021 full harvest moon.