3 Zodiac Signs Most Likely To Break Aries' Heart
Aries experiences everything intensely, including heartbreak.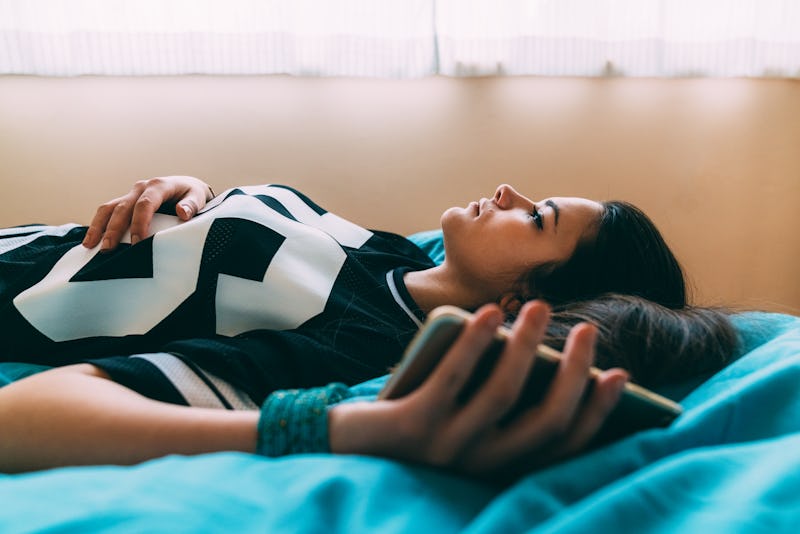 martin-dm/E+/Getty Images
Aries are tough, are confident, and tend to have a "thank you, next" sort of mentality when it comes to breakups. But that doesn't mean rams feel heartache less than any other sign. In fact, as a passionate fire sign who tends to fall in love hard and fast, you've likely experienced your share of heartbreak when the person you loved wasn't as all-in as you were. So if you want to avoid getting hurt again, there are three zodiac signs most likely to break Aries' heart. According to an astrologer, you may want to steer clear.
"Aries is the sign of the 'self,' and are usually very bold and forthright," astrologer Jessica D'Angio, tells Bustle. "What you see is what you get with Aries, they don't play games. They're natural-born leaders, and most of them handle that responsibility very well. In fact, they really take pride in being 'first.' A partner who doesn't recognize or acknowledge just how special they are will be the one thing that can hurt Aries the most. A partner who failed to keep up, or simply didn't appreciate their efforts would also be completely heartbreaking."
As someone who absolutely hates losing, you'll definitely want to know which zodiac signs you should avoid dating. So here are the three zodiac signs most likely to break you heart, according to D'Angio.