These 3 Zodiac Signs Are The Biggest Homebodies
Sweatpants, hair tied, chillin' with no makeup on.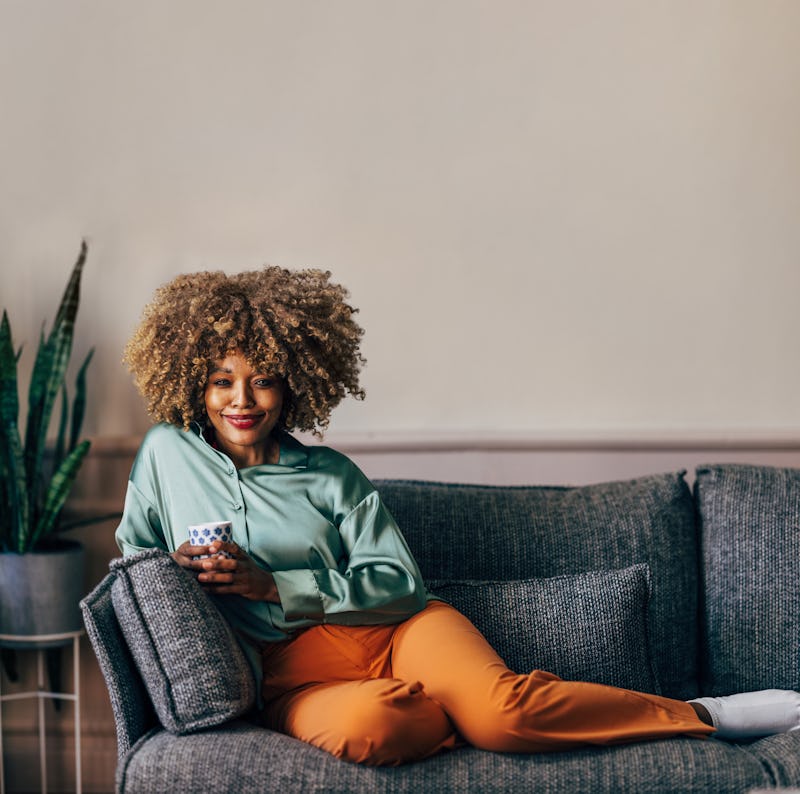 FreshSplash/E+/Getty Images
What does your ideal Friday night look like? If you picture yourself cuddled up in bed with a book or marathoning your favorite reality show, you may be a homebody. That probably explains why you have a tendency to skip out on girls' nights in favor of a glass of wine on the couch, or have a habit of leaving the bar early so you can get home by a reasonable hour. If this sounds like you, you may be one of the biggest homebodies of the zodiac.
Though your besties may not understand why you prefer seeing them for a movie marathon instead of a bar hop across town, there's nothing wrong with being a homebody. Prioritizing your comfort is always important, and recognizing when you need to recharge is a skill that not everyone has. But for these zodiac signs, there's more to being a homebody than flaking on plans last minute to catch up on the latest season of The Ultimatum: Queer Love. According to Michelle Bell, founder of the astrology app Cosmic Fusion, these signs view their homes as their sanctuaries, which means they're at their happiest when they can rejuvenate, disconnect, or share their safe space with other.
Source:
Michelle Bell, founder of Cosmic Fusion