3 Zodiac Signs Most Likely To Struggle With A Breakup
These three are liable to be in their feelings long after a split.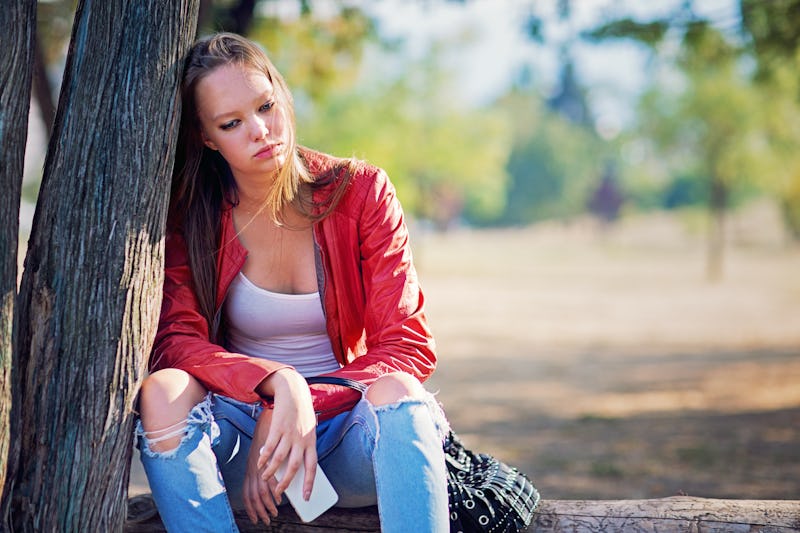 praetorianphoto/E+/Getty Images
If you're the type of person who can't seem to function for weeks after a breakup, but all your exes seem to have no problem moving on, astrology may be to blame. (Alternatively, maybe you just listened to "good 4 u" too many times.) You may not realize it, but how you deal with the end of a relationship may be influenced by your zodiac sign. If you're a sensitive Water sign, breakups tend to affect you most, and you may find it difficult to stop caring about your ex long after you split.
Of all the signs in the zodiac, Air and Fire signs tend to move on the most quickly — Gemini especially so. According to astrologer Elisa Robyn, PhD, although they can do well in a committed relationship, Gemini has the ability to recognize when something just isn't working. Since they're very logical, they're less likely to believe in "The One" than some of the more spiritual or romantic signs. Because of that, they tend to be more optimistic about finding someone new.
"This Air sign has earned a reputation for fun, creativity, and a love of new experiences," Robyn says. "Like most Air signs, Geminis are happiest living in their heads and ignoring deep emotions. For this reason, they may spend two weeks crying and grieving, but will find this boring very quickly."
Another sign that typically moves on fast is Gemini's fellow Air sign, Aquarius. Like Gemini, the zodiac's water bearer is more logical than emotional. According to Robyn, they're known for their ability to detach and disassociate from their feelings, mentally process them, and move forward.
"This freedom-loving sign might sob for a few days after a breakup, but then they'll move on knowing they can be done with the past," she says. "Freedom will always call to them as a way to heal from any wound."
Now that you know which zodiac signs move on quickly, here are the three zodiac signs most likely to struggle with a breakup.
Sources
Stina Garbis, professional astrologer and psychic
Elisa Robyn, PhD, astrologer