11 Signs Your Partner Is Manipulating You Into Believing They're Not Cheating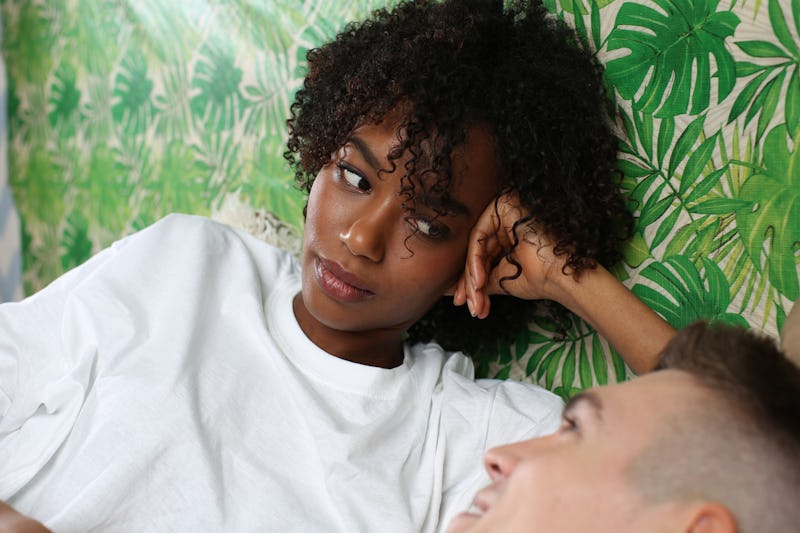 Ashley Batz/Bustle
If your partner is cheating, they may display some of the classic signs, such as hiding their phone, staying out later than usual, or making drastic changes to their appearance. But once you get suspicious, they may add another layer on top of it all, by attempting to manipulate you into believing they're not cheating.
To do so, they may gaslight you, blame you for the problems in your relationship, or make you out to be the cheater — all as a way of covering their tracks. But these tricks obviously only make the situation worse. "When someone is cheating, they very often feel guilty, don't want to face the conflict of confession, or they're torn between what they have done wrong and what needs to happen next," Joshua Klapow, PhD, clinical psychologist and host of The Kurre and Klapow Show, tells Bustle. "It creates anxiety and distress and guilt." And that can lead to further manipulation, and elaborate cover-ups.
Not that that's any excuse. What your partner should do is come clean ASAP. "The cheating lifestyle and the manipulation that comes with it is only a temporary fix for unpleasant emotions that will never last," Dr. Klapow says. Hopefully your partner will realize that soon and ask to talk to you about it.
If you feel like something's wrong, or happen to notice any of the manipulation tactics below, experts say it may be a sign your partner is cheating and trying to cover it up. Of course, what you do after that is entirely up to you. But it's definitely something you'll want to address with them sooner, rather than later.