14 Theories About Jon Snow's Fate In 'GoT' That Go Way Beyond Him Possibly Killing Dany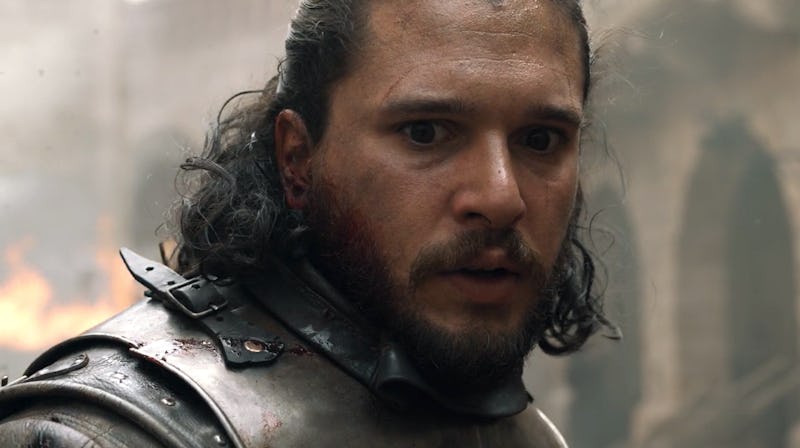 HBO
Spoilers ahead for Game of Thrones Season 8. Jon Snow has always been loyal and true to his word. And even though he once lost his life for it, he learned again the absurdly hard way during "The Bells" that loyalty can backfire on you. Jon Snow's fate on Game of Thrones is looking as ominous as ever after Daenerys' attack on King's Landing. His "queen" betrayed him and the people she promised to save from tyranny just as Sansa had suspected. Jon may not want the Iron Throne, but he has the greatest claim to it. So he most likely will need to remove his aunt Daenerys Targaryen from power in the final episode — or die trying.
Like Cersei before her, it seems that Daenerys will not make it out of Game of Thrones alive now that she has turned into a "Mad Queen." But that doesn't mean that the HBO series will end happily with Jon Snow assuming the role of ruler. He's not going to want to take out Daenerys nor will he even want to rule in her stead. Plus, there's the fact that Daenerys may want to kill Jon Snow herself since he's a threat and she's now entered this dark chapter.
While the dear, sweet, simple Jon Snow probably won't do anything too dramatically uncharacteristic in (unlike Daenerys, ahem), here are some theories on what could happen to him in the final episode of Game of Thrones.