14 Thoughts You Don't Have If You Are Deeply Connected To Your Partner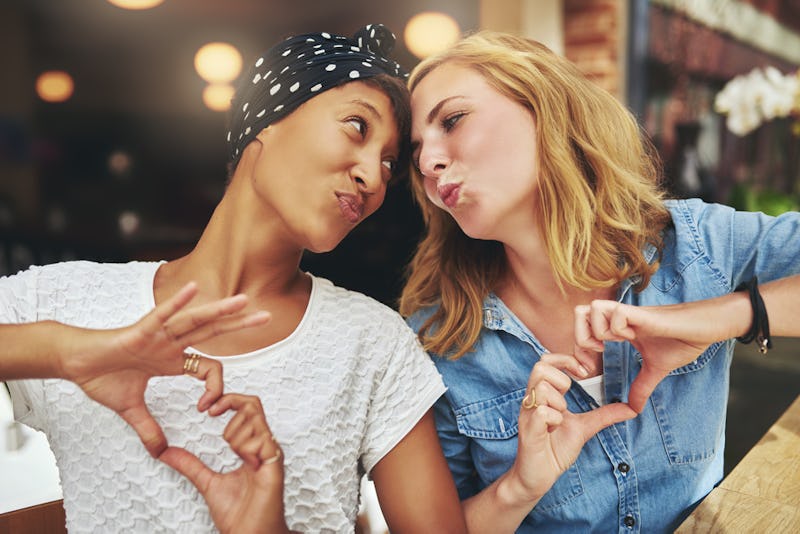 Flamingo Images/Shutterstock
Even if you feel connected to your partner, there will still be ups and downs in your relationship, including moments of uncertainty, confusion, and jealousy — among other things. And that's OK. All relationships have good times and bad. But if you work on creating an even deeper connection, these moments don't have to tear you apart, or cause you too much worry.
It's important to keep in mind, though, that the work is never really done when it comes to getting to know each other — and creating a healthy bond. "Being deeply connected means knowing and loving your partner on a level that goes beyond the day-to-day," Joshua Klapow, PhD, clinical psychologist and host of The Kurre and Klapow Show, tells Bustle. "It means knowing and continuing to learn about their hopes, dreams, fears, desires, and frustrations." And working through problems together.
It takes time and effort, for sure. But it doesn't have to be particularly difficult. "It's about both partners being their authentic selves and choosing to share it with one another," counselor Robert Sullivan, MA, MHC tells Bustle. "It means being vulnerable and emotionally close enough to your partner to really know them and let them know you."
If you decide together that's what you'd like to do, your relationship will deepen. And over time, you may even find that you have fewer thoughts and worries like the ones below, all thanks to the strength of your connection.