Millennials Are More Likely To Experience These 7 Health Issues Than Their Parents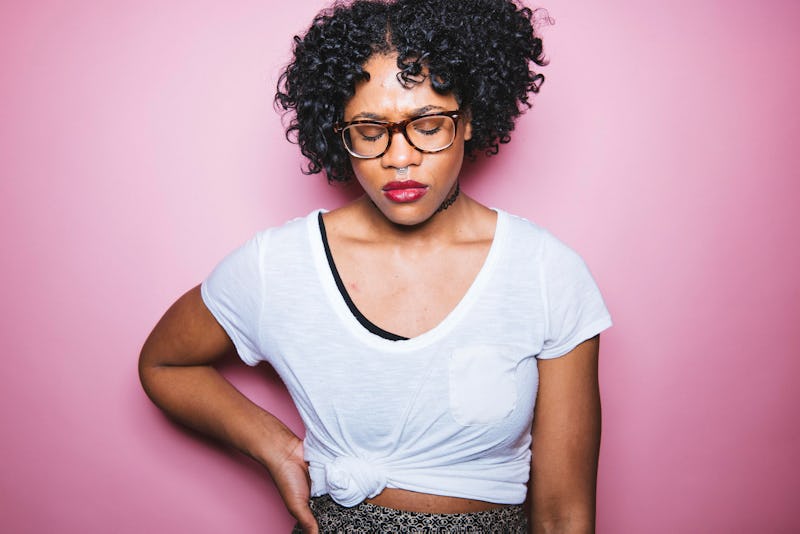 It's kind of confusing. Do millennials have more health problems than their parents, or is the information age just magnifying everything? Whether or not the actual number of conditions facing this generation is rising, millennial health issues are objectively different than any other generations.'
No, being a millennial doesn't mean you're susceptible to diseases while people of other ages are impervious to them. But it does mean that the different circumstances of your life and upbringing might be impacting your physical and mental health. Things that people born before the '80s and '90s didn't experience growing up have become defining issues for the wellbeing of this generation. Conditions like continual blue light exposure, constant access to information, and school and work that takes place solely at computer screens create a unique circumstance for the health of a generation.
"When [millennial's] parents were their same age, they were not having anywhere near the same health concerns," Mariea Snell, DNP, Associate Professor and Faculty-Coordinator of the Nursing Program at Maryville University, tells Bustle. "[Millennial] concerns are really mirroring that of a middle-aged person or older."
Mental health, too, is changing. "The environmental factors that influence mental health in millennials are different from their parent's generation," Joshua Klapow, Ph.D. Clinical Psychologist and Host of The Web Radio show, tells Bustle. "While the same core factors exist — family, divorce, parenting practices, trauma - there is an overlay of information, technology and knowledge access that has created a generational 'stressor.'" This means an influx of anxiety and depression diagnoses.
Of course, not all hope is lost, and there are plenty of things millennials can do to look after their health, but the first is being aware of these seven potential health risks their generation is facing more than others'.