9 Awkward Moments All Couples Need To Experience Before Getting Married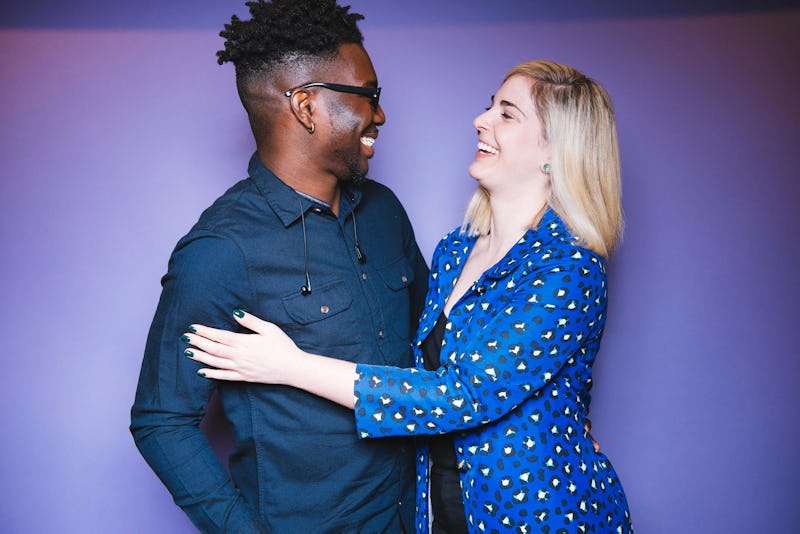 BDG Media, Inc.
If you're like most people, you probably try to avoid awkward moments at all costs, but particularly so when it comes to your personal life. You probably don't want your partner to witness you having an awkward moment. And yet, that's exactly what you should do — especially if you're thinking about getting married.
Awkward moments will crop up on their own, as you go through the early days of dating, as you possibly move in together, and as you think about getting married. And your knee-jerk reaction might be to smooth them over as quickly as possible, or try to downplay them. But it may be a good idea to embrace these awkward moments, and see what they can teach you about your relationship.
"Awkward moments are a part of life and important for two people to experience to grow as a couple," Jonathan Bennett, relationship and dating expert at Double Trust Dating, tells Bustle. "Many people hold a ridiculously ideal view of marriage and relationships. Then, when the imperfect reality sets in, they can't handle it. The best thing you can do is to accept your partner's imperfections and learn to embrace the occasional awkwardness."
Here are a few things you and your partner might want to experience before getting married, according to experts. These awkward situations offer the perfect moments to bond, learn more about each other, and feel more comfortable — which will only make you that much comfier if you decide to stay together long-term.