9 "Bad" Relationship Habits That Are Actually OK To Adopt After The Honeymoon Phase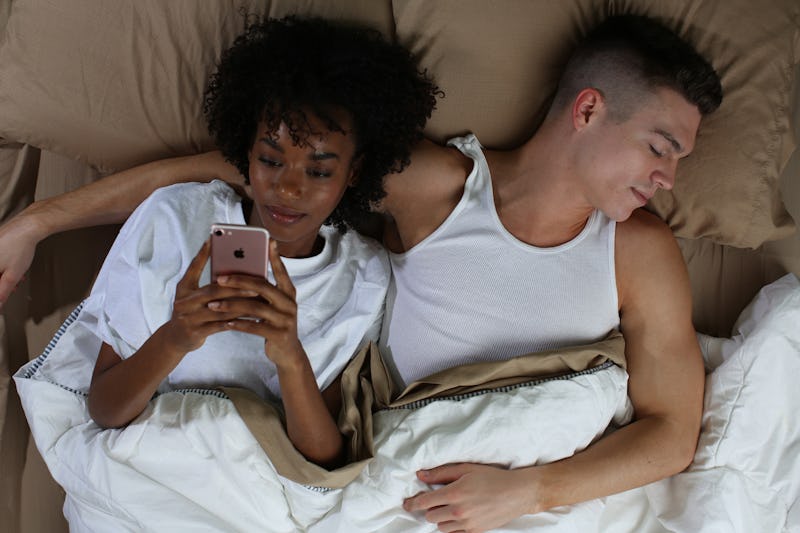 Ashley Batz/Bustle
At some point in your relationship, you and your partner are going to make a few mistakes and develop a few bad habits. But don't sweat it too much. As long as these "bad" habits aren't super toxic or unhealthy, there's nothing wrong with having a few of them — especially after the honeymoon stage.
"In general, the honeymoon phase seems to last around 12 to 24 months," Jonathan Bennett, relationship and dating expert at Double Trust Dating, tells Bustle. It's the first stage of the relationship, where everything feels very fun and exciting. You're blissfully in love, but still on shaky ground, as you've yet to truly establish trust and security.
Eventually, the honeymoon stage gives way to a deeper love; one that's much more comfortable, where it's OK to mess up. "For healthy couples, [this stage] means being more comfortable and trusting, which allows them to move into a more long-term, mature relationship," Bennett says. This is when you can really start building trust, defining boundaries, and truly getting to know each other.
You may not be in the heart-pounding stages of early love, but the next stage is often even better because you can truly be yourselves — even if that means occasionally messing up. Here are a few bad habits that are OK to adopt after the honeymoon stage, according to experts.