Experts Say You Can Keep These 9 Thoughts To Yourself In Relationships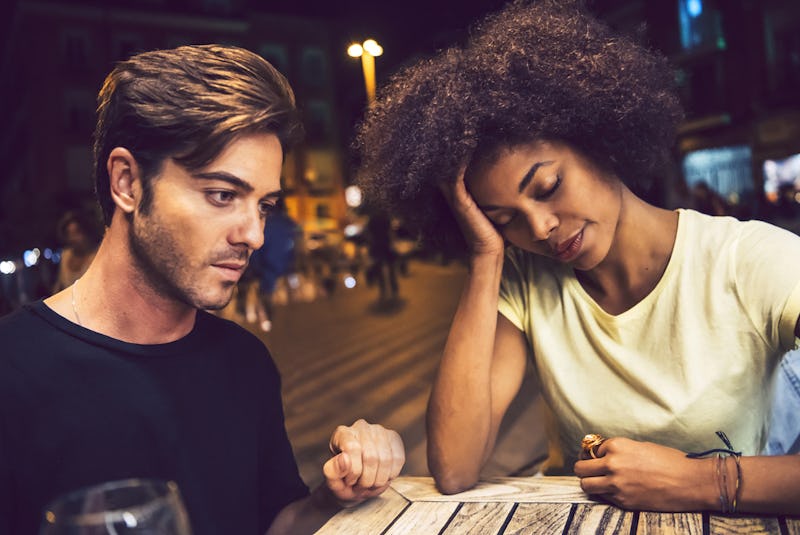 klublu/Shutterstock
Nine times out of 10, you're going to want to be open with your partner and let them know what you're thinking, feeling, hoping for, and so on. Communication is, after all, one of the most important factors in maintaining a relationship. But that certainly doesn't mean you have to tell your partner everything.
In fact, keeping a few thoughts to yourself can be beneficial, at times, especially if they won't contribute to your relationship in a positive way. "Total honesty isn't always the best policy," Jonathan Bennett, relationship and dating expert at Double Trust Dating, tells Bustle. If revealing this information will serve no real purpose, or if it will cause hurt feelings, he says, then it may be something worth keeping to yourself.
It'll be up to you to judge what needs to be said and what's OK to keep quiet. You may find that "some things are best kept private in order to spare others pain and keep peace in the relationship," Bennett says.
Of course, that's not to say you shouldn't discuss tough subjects or have deep conversations about whatever's going on in your relationship — but that you may want to avoid some of the topics listed below, in the interest of maintaining a harmonious connection.