Disney's New Show Has A Major Nostalgia Factor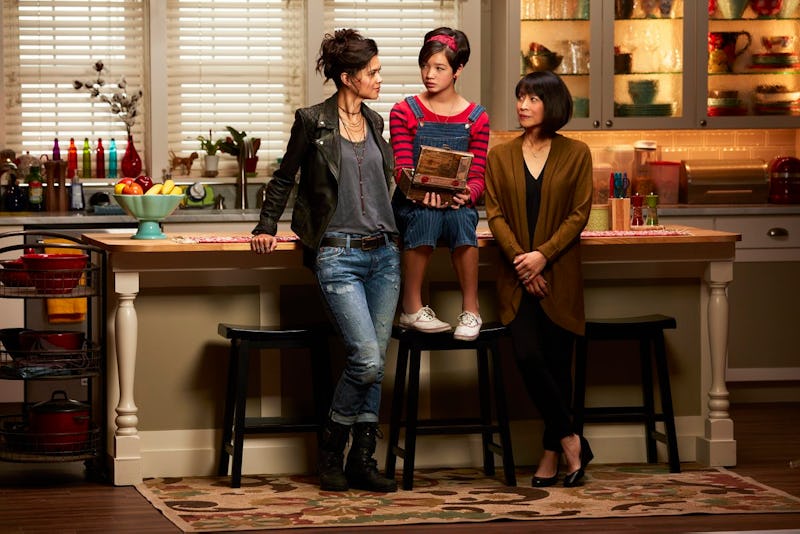 Disney
The heartbreak of saying goodbye to Riley and Maya is still fresh for Girl Meets World fans. Seeing the landmark feminist kid's series end after just three seasons was devastating. However, you shouldn't swear off Disney just yet, because their new series, Andi Mack, will fill the Girl Meets World shaped hole in your heart, while giving you major Lizzie McGuire throwback feels.
Andi Mack marks the return of Lizzie McGuire creator Terri Minsky to the channel. If you were a tween in the early '00s, chances are Lizzie McGuire was your life hero. Much like Riley Matthews, she approached every situation with positivity and her own special brand of creativity. Lizzie was a trailblazer in her own right — never forget, the series tackled first-time bra shopping in Season 1 — and Minsky's latest creation, Andi, is set to be just as influential for a new generation.
If there's one thing Girl Meets World taught older viewers, it should be not to judge a show by its target demographic. Andi Mack may be aimed at kids, but, just like Girl Meets World and Lizzie McGuire, it has plenty to offer non-kid viewers too. At its heart, it's a show about family and friendship — with a rocking theme song by Maya Hart herself, Sabrina Carpenter — and few themes are more universal than those two.
According to Deadline, Andi is an artistic kid who is leading a largely sheltered life until her big sister Bex comes back into the picture on her 13th birthday. The arrival of Bex leads Andi and her best friends, Buffy and Cyrus (how much do you love those names?), to face the adventure of growing up head on. In short, it's another Disney coming of age tale with an up-and-coming star at its center that you need to know now, so when she becomes uber famous you can tell everyone you saw her way back when.
Make no mistake, Peyton Elizabeth Lee is poised to be the next breakout Disney star. While Disney hasn't released a full-length trailer yet, Lee will win you over in the teaser alone. No one can replace Riley and Maya, but Lee's Andi is a worthy addition to Disney's legacy of creating young female characters who have a unique point of view to share with the world.
If you loved Riley, Maya, and Lizzie, then you should give Andi Mack a chance. There's nothing better than stories about sisters and growing up, and Disney's newest show is sure to have plenty of both.
Andi Mack premieres on demand March 10, and on the Disney Channel April 7.