Here's How This Month's Mercury Retrograde Will Mess With Your Love Life, According To Your Sign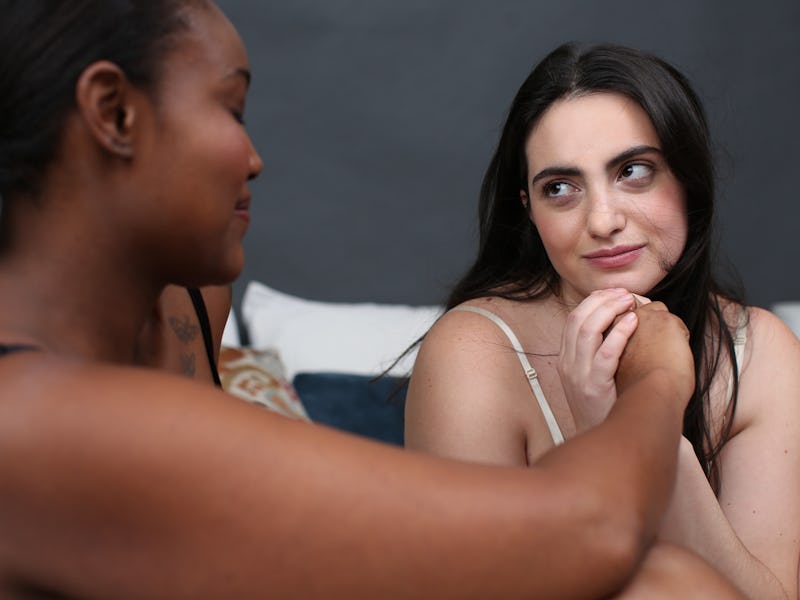 Ashley Batz for Bustle
Brace yourselves, y'all: on Mar. 5, Mercury will go retrograde for the first of three times in 2019. It will stay retrograde until Mar. 28, then we'll be in the clear until Jul. 7, when it does it all over again. For some, Mercury retrograde isn't a big deal, but for those of us who believe in astrology, the words "Mercury" and "retrograde" alone, are enough to have us running for the hills and hiding from the world until it passes. And for those of us who want to stay ahead of how the planet will mess with communication, how the March 2019 mercury retrograde will affect your love life might just be an important thing to know.
"In mythology and astrology, Mercury is the planet that rules communication, commerce, thought processes, and short distance travel," astrologer and psychic Cindy Mckean, tells Bustle. "When Mercury is retrograde, it appears to move backwards and translates to our day-to-day lives like going back on what was started or losing it all together."
For example, computers crash, delays are more prevalent, communication goes awry causing misunderstandings, and transactions don't go as planned. Basically, things are a confusing mess in all corners of our lives — and this includes the relationship corner, too. "Mix this in with the fact that this retrograde is happening in sign of Pisces, a sign that isn't always straight forward with communicating, and it'll result in many more mixed missives than usual," Mckean says.
But as March's Mercury retrograde comes to an end, there are still changes on the horizon. "Right on the tail of the Mercury retrograde, Uranus the planet of changing the status quo moves into the sign of Taurus, which is all about status quo," Mckean says. "On that same day, Mar. 6, there'll be a new moon in Pisces. New moons are a great time for fresh starts especially with Venus freshly in Aquarius on Mar. 1."
To get straight to the point: Mercury retrograde is going to mess with your love life in one way or another. Here's how.