9 Key Things To Know About Dating An Introvert When You're An Extrovert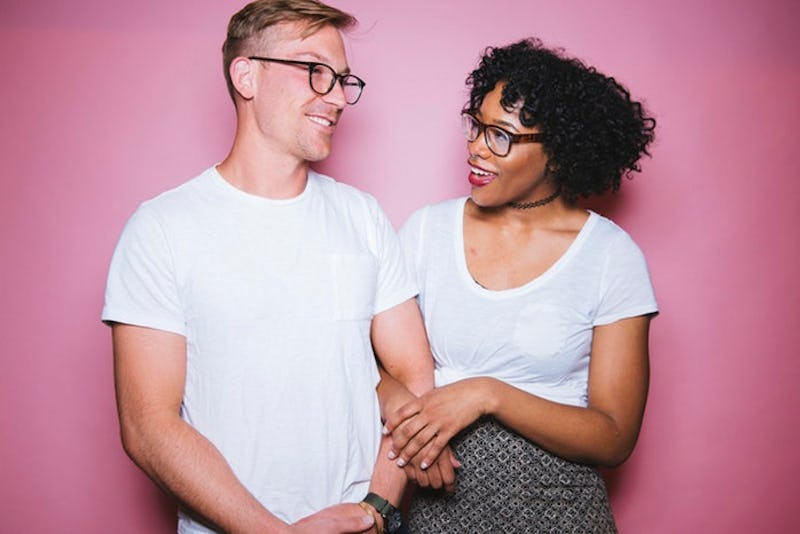 BDG Media, Inc.
When it comes to dating, you may seek out someone who's similar to you in both personality and character. However, what happens when you're an extrovert and they're an introvert, or vice-versa? If you don't understand the intricacies of each personality type, you may have more conflict in your relationship than is necessary. So, it's best to know how to date an introvert in order to avoid potential personality clashes.
"Introverts and extroverts can create beautifully balanced, whole, and healthy partnerships together," Lisa Olivera, Licensed Marriage and Family Therapist in Oakland, CA, tells Bustle. "It takes honoring each other's needs and learning about how you each best function in the world." She also thinks it requires practicing patience.
"With the right tips and understanding, blending these two personality traits can lead to wonderful relationships," she says.
However, to get to that level of understanding with one another, Olivera suggests learning what type of extrovert you are, as well as what type of introvert your partner is. One way to do so is through the Meyers-Briggs test so you can figure out your personality type. You can either do the test online or with someone like a therapist. "When we not only learn about ourselves, but also about our partner, we gain a better sense of how we work as individuals," she says. "In turn, we learn how we can support our partner based on their traits and natural ways of being in the world."
That said, here are more tips for dating an introvert if you're an extrovert, according to experts.