7 Hacks For Getting Dates On Online Dating's Busiest Day Of The Year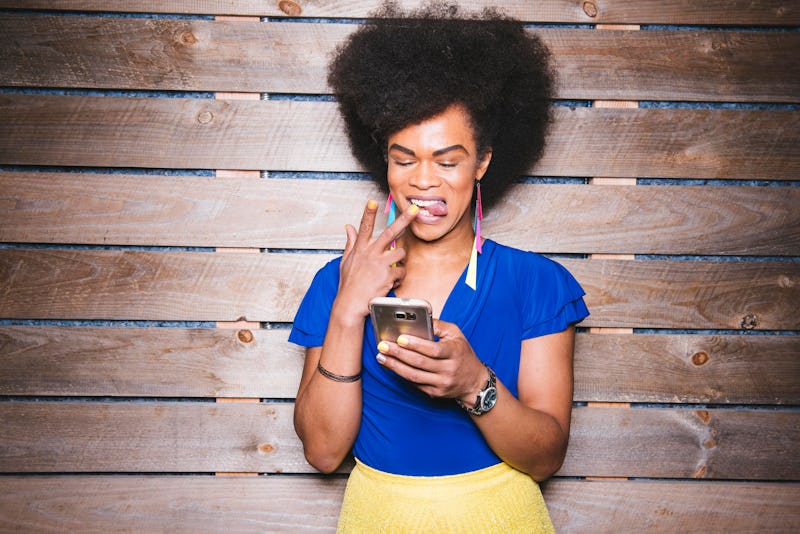 BDG Media, Inc.
It's coming — the busiest online dating day of the year. So mark your calendars for January 7, 2018, because that's when everything speeds up. According to Match Group's dating platform Plenty of Fish, that will be the most popular day for online dating of the whole year — they expect signups to reach as high as 117,139 new users, a 14 percent increase from their usual. Something about the first Sunday of the New Year has everyone jumping into online dating, so you may want to make the most of it. And if you need a little help, there are tricks you can use to optimize your profile — and get more matches.
Now, before you get into hacking your dating app, it's important to remember to be yourself, no matter what. Because all the matches will be pointless if you don't actually have anything in common or any chemistry — so stay true to yourself. "Include information about the kind of hobbies, interests, and values that define your personality," Susan Winter, relationship expert and bestselling author of Allowing Magnificence, tells Bustle. "Being your partner means being in agreement with your day-to-day lifestyle. Stating important truths up front will aid your ability to match with the type of 'resonant others' you'd like to date."
But as long as you're being yourself, you may as well try to rack up some matches on this busy day. Here's how to get your profile ready.