The One Way To Improve Your Relationship In 2020, According To Your Zodiac Sign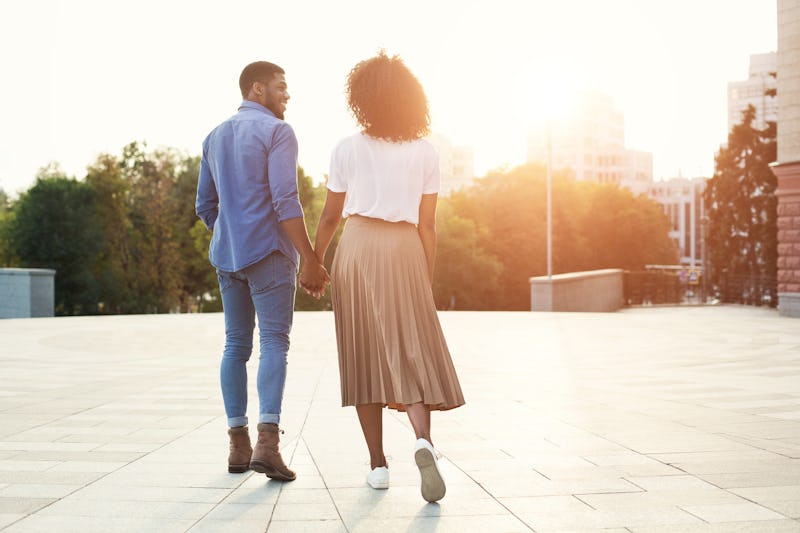 Shutterstock
Pretty much every relationship has room for improvement. Even when things are going well, it's always possible to get better at communicating, listening, taking more time for each other — all that good relationship stuff. But this is never more true than at the start of the new year, when you might want — or even need — to look for ways to strengthen your relationship.
"Couples often argue during this time as we recover from the stress of the holidays," Dr. Elisa Robyn, PhD, an astrologer and astrology transitions consultant, tells Bustle. That's why January makes for a great time to check in, regroup, and chat about what's working and what isn't. You will want to strike a balance, though, and not place too much pressure on each other.
"We have dealt with so many expectations and obligations that the last thing we are often open to are new demands, especially in our relationship," Robyn says. "We put so much pressure on ourselves for new beginnings because we turned a calendar page." And if it all piles up, it can end up backfiring.
Instead, simply look for ways to ease into the new year as a couple, while listening to each other and coming up with a few goals to work on throughout the year. For a little inspiration, here are some things you might want to focus on, based on your zodiac sign.