Here's How To Keep Scheduled Sex Feeling Spontaneous, According To Relationship Experts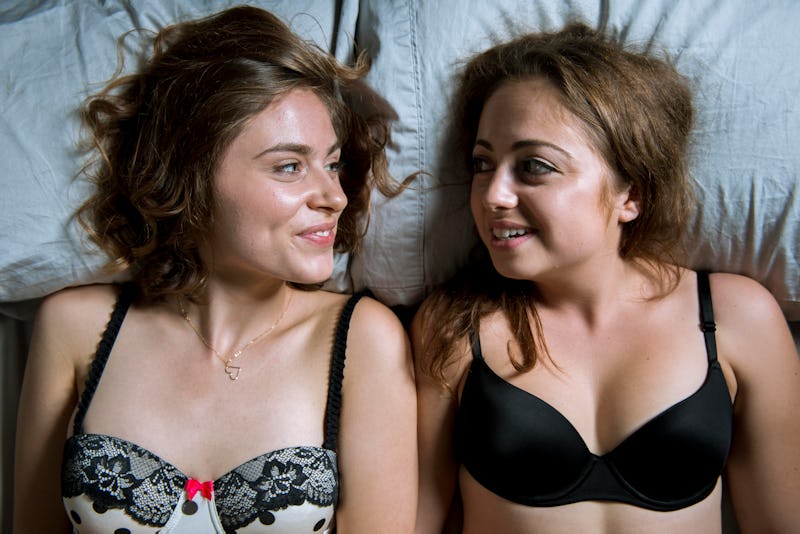 BDG Media, Inc.
Couples scheduling sex is nothing new. A recent study of 1,000 adults by Sleep Judge found that couples scheduling sex is actually quite common. According to their study, 29.9% of married couples reported "often" scheduling sex, while 27.1% reported "always" scheduling sex. But it's not just married couples who do this. In fact, as the study found, unmarried couples are even more likely to schedule sex, with 37.1% reporting they "often" schedule it. Scheduling sex can help keep intimacy alive in an LTR, but despite its efficacy, it does have an unfair reputation for being boring. But scheduled sex can still feel spontaneous, sex and relationship experts say.
"Contrary to popular opinion, scheduling sex isn't boring," holistic sex and relationship expert Kim Anami, tells Bustle. "While scheduling sex dates might feel unsexy because they're just that — scheduled — they end up becoming a beacon to look forward to in your week once you get into the habit."
While it might seem like scheduling sex can take the spontaneity out of it, that doesn't have to be the case. Sex isn't just about intercourse, and with a little creativity you and your partner can enjoy scheduled sex that is fun, fulfilling, exciting, and even surprising. Here are nine ways to make scheduled sex feel far more spontaneous than you ever thought possible.