If Your Partner Can't Say These 22 Things Out Loud, They Might Not Be "The One"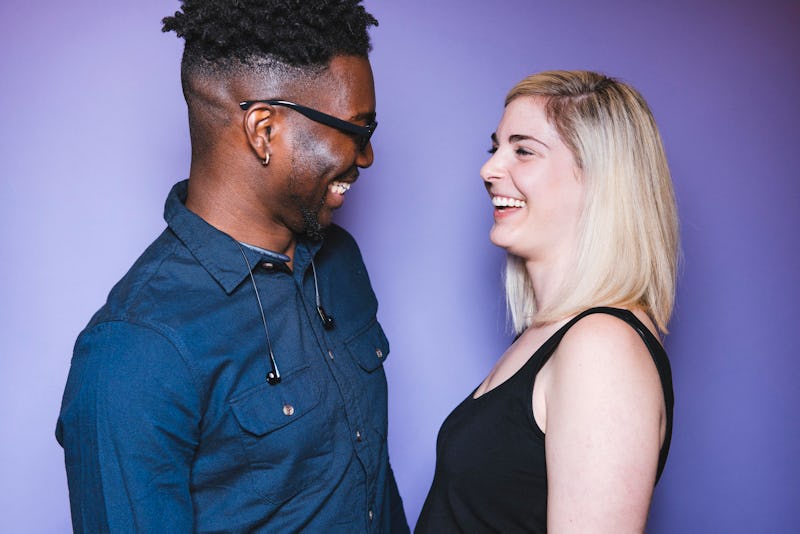 BDG Media, Inc.
When you're in a relationship, and feel yourself beginning to wonder if your partner is "The One", that's the perfect moment to take a look around and assess the overall health of your relationship. For one, if you see this thing lasting long-term, you'll want to make sure there's plenty of communication going on, and that you two are comfortable sharing your feelings and opening up to each other.
Because communication really is everything. "In a long-term relationship it is truly essential to feel comfortable enough to talk about anything, from trivial things, to gross stuff, to major decisions that will shape your future as a couple," Sonya Schwartz, a dating and relationship expert, tells Bustle. "Not being able to talk about certain things may show either a lack of interest in one or both partners, fear, or lack of trust. These are all indicators your partner might not be 'The One.'" Or, that you two just aren't ready.
Healthy communication can take time to build. So if it feels like you haven't yet created the relationship where you both feel comfortable sharing certain things, it's certainly possible to work on it. You might practice this habit on your own or even in couples therapy, where you can pick up a few tips for opening up. That said, if your partner is able to say the following things out loud, you two very well may be on your way to a healthy, long-term relationship.