If Your Partner Ever Says These 11 Things About Their Past, They May Not Be "The One"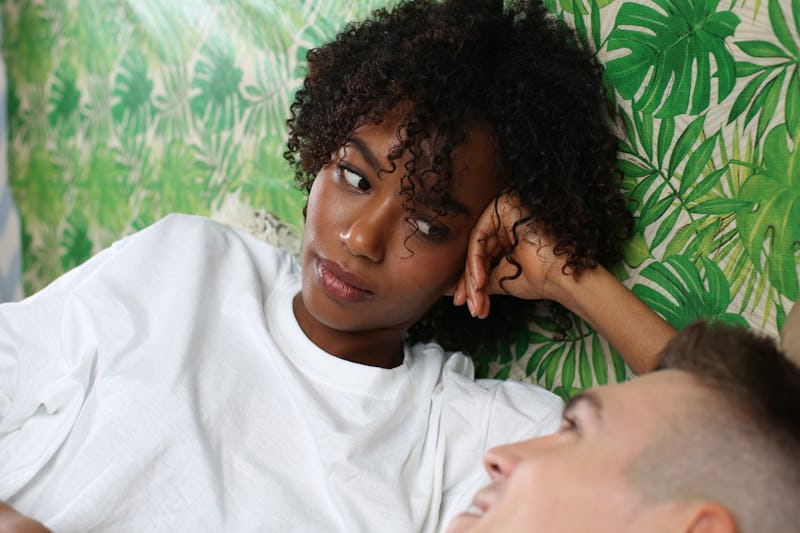 Ashley Batz/Bustle
If you and your partner can talk about everything — including admitting to past mistakes, moments of toxicity, and so on — it's a sign you have a trusting, comfortable, and supportive relationship. But since your partner's past can hint at what might happen in the future, it's important to take what they say seriously by considering how it might affect you.
"People can definitely change," Jonathan Bennett, relationship and dating expert at Double Trust Dating, tells Bustle. "But, it's important to remember that the biggest predictor of future behavior is past behavior. So, if your partner has a past that worries you, then it's crucial to discuss it and make sure the past stays in the past."
If they admit to epic breakups, cheating, or boundary issues, make sure they're willing to acknowledge their unhealthy pattern, and look for a desire to change. Also, check in with yourself to see how you're feeling about it all, including whether or not anythings seems like a dealbreaker.
While you don't have to fix your partner, you can choose to remain supportive and work on these issues together. Or, you may eventually decide they just aren't "The One." Here are a few things from your partner's past that may be a red flag worth talking about, according to experts.