Experts Say These 9 Relationship Habits Can Become Toxic Over Time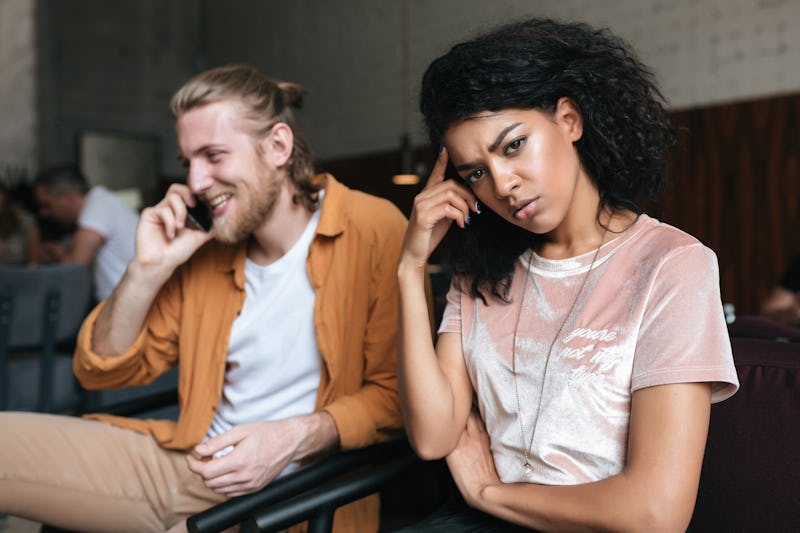 Shutterstock
Toxicity can creep its way into your relationship in the form of major problems, like lying or cheating. But smaller stuff can take a toll, too. In fact, many times, it's the seemingly insignificant relationship habits that turn toxic and impact how you feel as a couple — often without you even realizing they're happening.
Making sarcastic comments, letting arguments fester, and even spending too much time together can all have a negative impact and lead to toxicity over time. You can, however, learn to spot these habits as they arise, and make a few changes. "To prevent toxicity from infiltrating your relationship, it's helpful to check in with yourself as well as with your partner," Jaclyn Witmer Lopez, a licensed psychologist, tells Bustle. "Work on improving co-awareness."
If one of these habits doesn't feel right, there's a good chance it's not doing your relationship any favors. And that'll be your cue to talk about it. Communication is a way to take a step back, check in with each other, and find a solution for how to do things differently. With that in mind, read on below for a few habits that can become toxic, according to experts, as well as what to do about them.