Taran Killam's Take On How Lorne Michaels Wanted 'SNL' To Treat Donald Trump Is A Real Bummer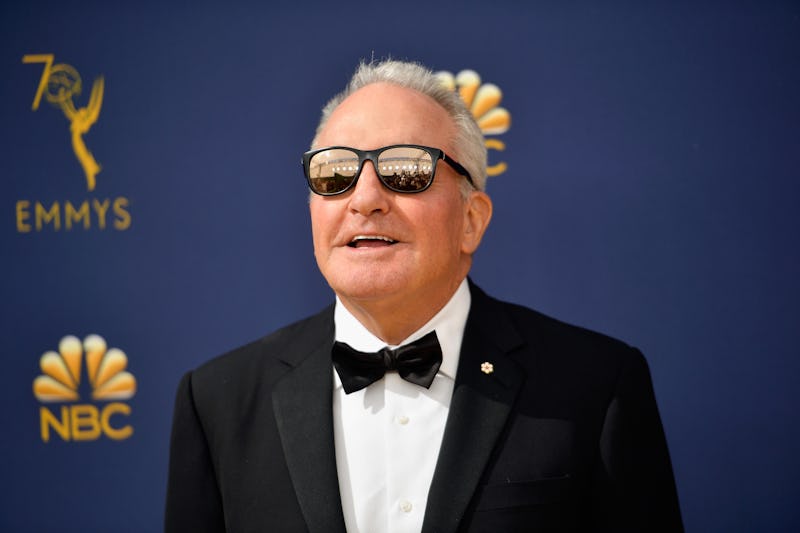 Matt Winkelmeyer/Getty Images Entertainment/Getty Images
Donald Trump's 2015 episode of Saturday Night Live has been a source of controversy since the day it was announced. Finally, three years later, fans are getting a bit more insight into just what the heck happened there. SNL alum Taran Killam claimed that Lorne Michaels wanted to "make Trump likable," prior to Trump's appearance on the show. Speaking on an episode of Earwolf podcast I Was There Too, the performer didn't hold back on the uncomfortable details.
From the moment they began preparing for SNL Season 41, Killam alleged, Michaels — the series creator and producer — was "being so specific about what we could and couldn't say about [Trump], and he was dictating a lot of the settings" for sketches about the then-Presidential candidate. The bulk of SNL has to be approved by boss Michaels, a fact that was even incorporated into the "Laser Cats" digital shorts way back when. But he's generally not known to micro-manage. Per Deadline:
"Lorne was like, '[Whichever topic] will be too old news by then, and you know, you don't want to vilify him. He's like any New York taxi driver. I know him, I've seen him around at parties for years and years, and he just says whatever it is he's thinking. And that's his thing. But you have to find a way in that makes him likable.'"
Killam revealed in the interview that the requests made him uncomfortable. "I was like, what is happening? What? Everybody that I know and respect was, like, this guy [Trump] is a bad dude, this guy is a buffoon," the comedian explained. It wasn't until he saw Trump's name on the list of upcoming SNL hosts that, he said, "It was like, Oh, ok, that's why. I see". After all, why would they spend the first month of the show scrutinizing one of its own upcoming hosts? (One reportedly not well-versed in receiving personal criticism, at that.)
Michaels' alleged insistence on taking it easy on Donald Trump could explain how the mogul-turned-politician ended up hosting in the first place. What fans still don't understand is why he he did it. And, without any input from the SNL creator himself, at least not in this interview, there's really no way to tell. Killam didn't go into why he thought Michaels agreed to have Trump on as a guest host, but he did claim that there's just Killam's Michaels wanted the cast not just to take it easy on Trump, but to make him appear likable.
This anecdote about how Michaels guided SNL's treatment of Trump is one of several SNL stories Killam offered on I Was There Too. He revealed that after head writer Seth Meyers left in 2014, he felt that the series became a "difficult, challenging, competitive and exhausting environment" to work in, one that was "less of a happy place to be". The comedian added that he felt Meyers was, "the last person [at SNL] who I witnessed really collaborate with Lorne, as opposed to just kind of doing what Lorne says". Overall, Killam said his "experience" at SNL post-Meyers was that Michaels "became very impatient". He didn't specify what the SNL veteran was impatient about, but anyone that's worked for an "impatient" person will understand it's an unhealthy environment to stay in.
Killam was let go after that fateful 41st season, after Trump hosted, and had not spoken this openly about Michaels' direction until now. It will be interesting to see if Michaels responds to these comments, though it's unlikely he will. Whatever happened behind the scenes of Saturday Night Live is staying there, at least for now.