Stassi Schroeder's Boyfriend Agreed To Be On 'Vanderpump Rules' For This Sweet Reason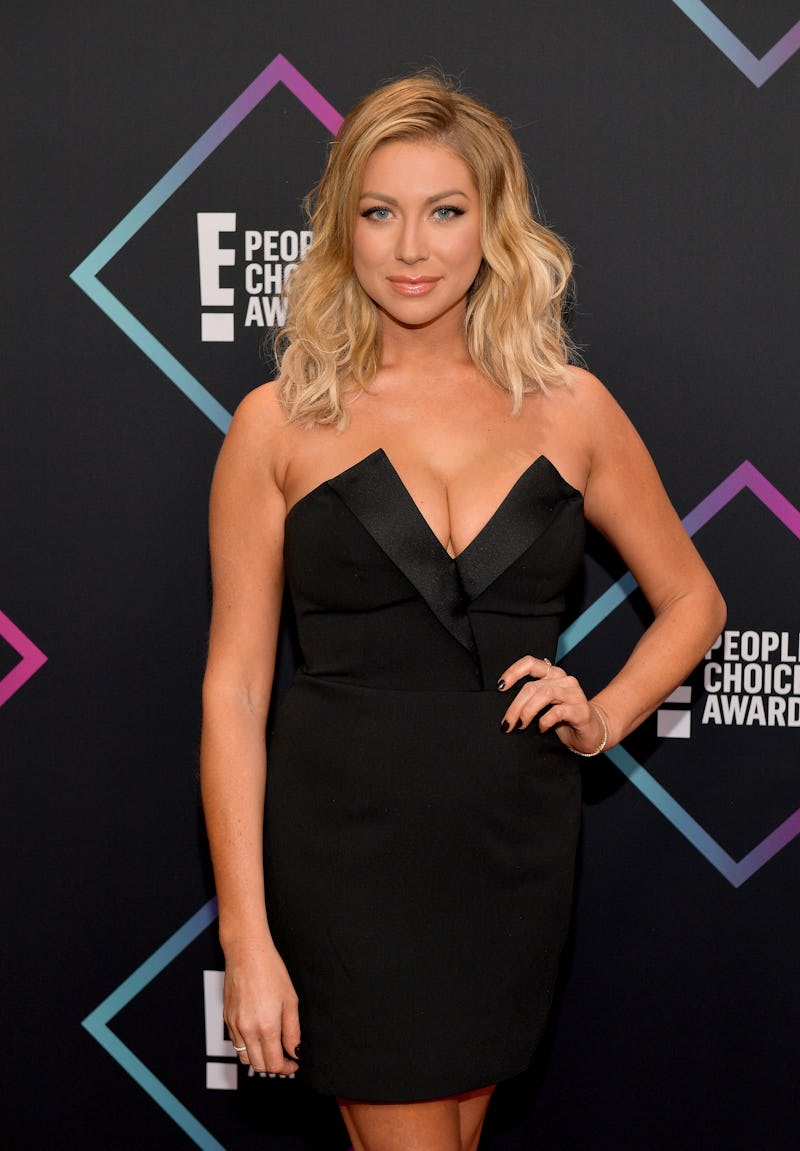 Matt Winkelmeyer/Getty Images Entertainment/Getty Images
Beau Clark didn't want to be on the spinoff born to The Real Housewives of Beverly Hills, but the person who doesn't know what she did to you (but she'll take a pinot grigio) changed his mind. So how did Stassi convince her new boyfriend to be on Vanderpump Rules Season 7, exactly? She more or less beguiled him into it. As Stassi told Entertainment Tonight at the 3rd Annual Vanderpump Dogs Gala last week, she "tricked him" into doing the show.
Stassi explained,
"Actually, when we first started dating and, like, I had to have that awkward conversation. He's like, 'Yeah, no.' He's like, 'I'm not doing a reality show.' He's like, 'No, I have a normal career. Like, no.'"
So what did she do? How did Stassi get Beau to appear on the show with her? No, she did not turn him into a deep fried goat cheese ball, bring him on one of the Pump Rules cast trips, and hold him up in front of one of the Bravo cameras, but that is a fun guess. When trying to figure out a way to get her beau to participate in the reality series, the former Queen Bees contestant took a different, far less deep fried route.
"I made him fall in love with me," Stassi said. "So, I tricked him."
Yes, their love is what changed his mind. Beau is not only doing a reality show, but is part of the reality show's opening credits and in the trailer. (That "It's like you d*ck-punched my heart" line really is an incredible Pump Rules debut.) Things like the opening credits and the trailer and this interview with ET sure do make Manbun Who Must Not Be Named feel like a distant memory.
Though Beau was not raring to be on Pump Rules at first, it sounds like he does not regret being part of the show now. Like, not even a little bit. Stassi told ET that he "loves it," adding,
"He's best friends with all my best friends, and it's not even that they're my best friends now, they're our best friends. It's really nice."
Stassi and Beau met through their mutual buddies Kristen Doute and Katie Maloney, so he was basically part of the group even before he was set up with Stassi. Sorry to bring up Manbun Who Must Not Be Named again, but wow, is it a breath of fresh air to see Stassi with a dude who gets along with her friends, is into her TV show, is down to go on vacations with the cast, and seems like an all-around nice person who will happily wear a costume to her birthday party.
Oof, the Manbun Who Must Not Be Named era was such a bummer. Thank goodness that relationship is a thing of the past, and thank goodness Pump Rules Season 7 is almost here.
And when Season 7 finally shows up on our TV sets and mobile devices, Beau will be there with beaus, er, bells on.